One of the most important decisions that you make is the career that you want to pursue. While some people prefer art, others love science. Your career can either make or destroy you. If you choose an area that you are not passionate about, you may become discouraged and quit. Therefore, you should be cautious about the college major that you decide to pursue.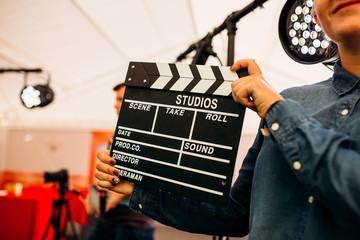 Your success in the industry that you choose depends on your level of competence. If you are a qualified professional, it is easy for you to prosper in your field of choice. However, the mediocre individuals take time before they can secure employment. You should ensure that you attain the right skills in your area of study.
The film industry is one that is growing at a fast rate. You are likely to encounter different genres of movies today than in the past. The scriptwriters, actors, and directors also have to be more creative if they want to stand out. Therefore, you should go to the right film school so that you can get the right skills.
Many film schools are available. You may not know how to distinguish a good one from those out to get your money. However, there are different factors that you should take into consideration before you choose the right one.
Assess Your Film Interests
Film schools offer different programs to their students. While some focus on film production, others offer scriptwriting and acting. Some offer everything, but they only provide a few programs effectively. You do not want a situation where you attend a film school that does not teach when you want.
The best thing to do is to assess your needs before you seek admission to a particular school. You should ensure that the college provides what you want. It is a waste of money to notice that the institute you chose may not satisfy your learning needs in the middle of your program.
Ensure That the College Is Accredited
When you do an online search, you encounter many film schools in your area. While the relevant bodies accredit some, others operate without the requisite approval. You may feel like you have wasted your time when you have a film degree from a college that is not recognized. It is hard for you to secure employment under such circumstances.
Ensure that the colleges you are interested in are accredited because you do not want to learn merely about becoming a good essay writer but to be recognized after graduation. Search the college on the website of the accreditation bodies. If there is any school that is not on the list of approved institutes, avoid it.
Ensure That the Professors Are Qualified
Your success in the film industry depends on your level of competence. If you do not possess the right skills, no one would want to hire you. It is only the experienced professors who can impart the right knowledge to you. Therefore, you should assess the instructors before you seek admission.
Visit the websites of the film schools and look at their tutors. Only apply to a college that can offer you the type of education that you need. What are the factors that should attract you to a particular college?
Educational qualification of the instructors;
Experience of the professors in the industry;
Film-related awards that the tutors have received.
The Cost of the Film School You Want
Education is an expensive undertaking. You have to pay for tuition, accommodation, and food, among other expenses. If you are not careful, you may run out of money in the middle of your film school and quit. It would be best if you did not let that happen.
You have options when it comes to film school. Assess each of them in terms of what they offer and their costs. Choose one that you can afford without compromising on quality.
The Mode of Learning Offered in the College
Previously, college education meant that you have to attend classes physically for you to learn. However, things have changed with the advancement in technology. You can now learn online. Choose a film school that offers convenient programs, depending on your schedule.
The Take-Away
You should have the best experience in film school, and you should attain your education dreams. Therefore, the process of selecting a school shouldn't be taken lightly. Check accreditation, assess the instructors, and ensure that the cost and mode of learning favor you.