Apex Legends : New Charge Rifle will be nerfed soon
Apex Legends is a free-to-play battle royale game developed by Respawn Entertainment and published by Electronic Arts. Apex Legends : New Charge Rifle will be nerfed soon
Respawn will soon be nerfing the new cargo rifle in Apex Legends. This comes only a week after the launch of the third season of Apex Legends, which also saw the inclusion of a new Legend, Crypto.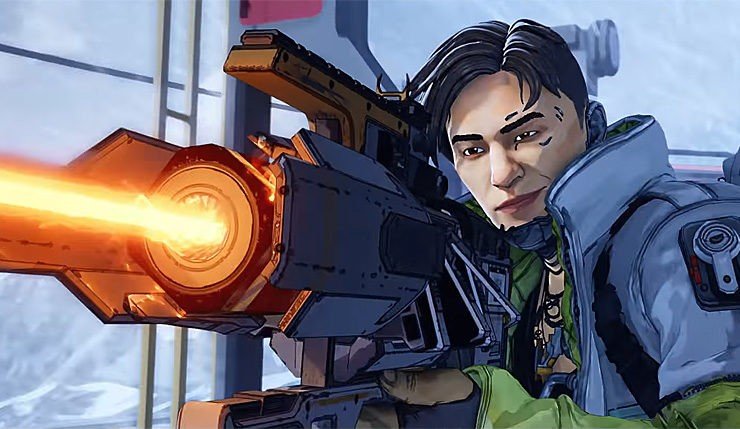 There is no denying that the new Cargo Rifle is a powerful weapon. So much so that developer Respawn Entertainment has already decided to nerfarlo to rebalance the game. The cargo rifle came from the Titanfall universe, where it was a powerful weapon to confront the Titans. It seems he was not shy in bringing all his power to Apex Legends.
The announcement was made by the community manager of Respawn, Jay Frechette at the Apex Devstream.
We want to be thoughtful in the way we make changes for it. So with the Charge Rifle, this won't be a [straight-forward] damage nerf. We'll be increasing the amount of ammo that is used per shot, changing the mag size for it, and also bringing in a bit of the falloff damage.
Fall damage here means that the more the bullet moves, the more it loses its power in terms of damage. This means that shooting from long distances will cause less damage to opponents in the match. It remains to be seen how much change the developers will bring, but we hope it will not be transformed purely into a medium-range weapon.
If you are wondering when the changes will be made, they are expected to come out sometime next week. A date has not been confirmed, but the game's lead designer Brent McLeod has said they hope to bring the changes next week. Next week is also the Fight or Fright event that will be launched live in the game, which will celebrate the month of Halloween. Changes could be released on October 15 when the event is live.
Apex Legends Gameplay Trailer
Stay tuned to TheGameRoof for the latest Apex Legends patch notes, and content drop news for the game.