Five Best Games Based on Fairy Tales
Although elements of fairy tales like witches, magic forests, and ogres have been common in video games for quite some time, surprisingly, few games are based on actual fairy tales. And out of those few, some are downright awful, such as the 2015 side-scrolling platform hack and slash video game Woolfe: The Red Hood Diaries. However, some games based on fairy tales are so good that they will keep you entertained for hours on end. Here are the best five.
Cinders
If you have yet to experience an interactive visual novel video game, Cinders is a fantastic place to start. It is an exceptional example of the genre, as it is well-written and contains complex and intriguing characters. Based on the classic fairy tale Cinderella, you get to read the story and make decisions at crucial points of the narrative that change the outcome of how the game ends. In addition to exploring the various story threads, there are also eight trophies hidden amongst Cinders that you can collect. This endearing and engaging game was released in 2012 for Mac OS and Windows, and Nintendo Switch in 2019.
Miss White
Mirror, mirror, on the wall, which is the best slot game of all? If you are a fan of online slots, you are sure to enjoy immersing yourself in the fairy tale world of Snow White and the Seven Dwarfs in the magical Miss White slot game, which is available at Casumo casino. You will be invited to the evil queen's dark castle and receive a delicious apple, but thankfully, unlike the traditional Snow White tale, this apple is not poisoned. Miss White contains superb visual design, various playing options, and plenty of fun features.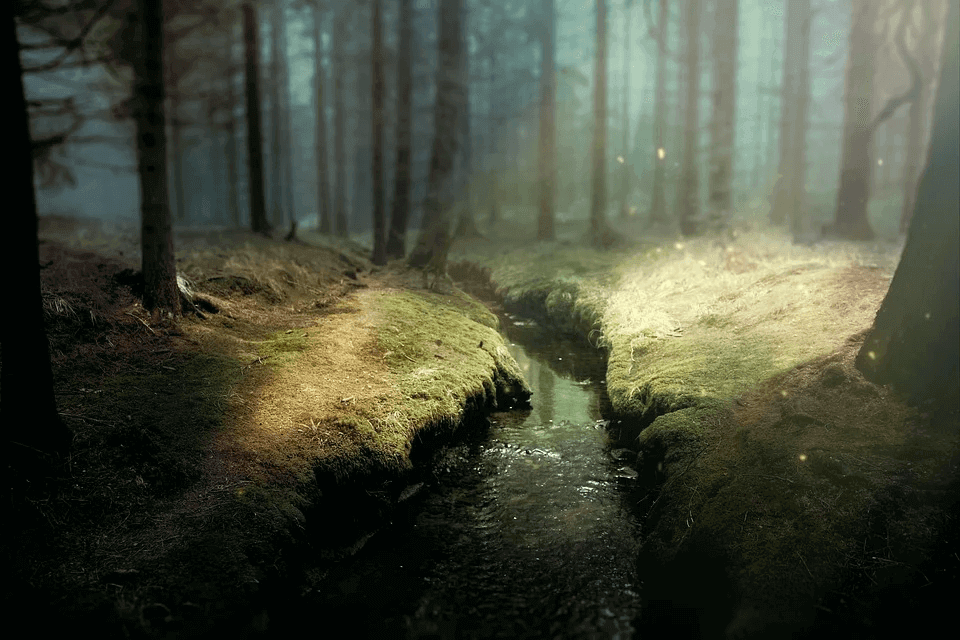 Image source: pixabay.com
The Witch's House
This survival horror puzzle game is loosely based on the story of Hansel and Gretel. The game's main aim is to solve a series of puzzles to escape The Witch's House. Expect difficult riddles, creepy environments, and unexpected bumps in the night that will make you jump out of your skin. The Witch's House may be based on a fairy tale, but it is undoubtedly darker and scarier than the one published by the Brothers Grimm. The Witch's House is played from a bird' s-eye-view. At various points along the way, the protagonist Viola meets a black cat to help her in her tasks. If you love puzzles, horror, and fairy tales, you will not be disappointed with this game, which was first released in 2012 for Windows and Mac.
Kingdom Hearts Series
Animated Disney movies have always been synonymous with fairy tales, and in the Kingdom Hearts series of video games, you get to meet various fairy tale characters from some of the most popular Disney films. The series follows a young boy named Sora as he travels to different Disney worlds. In each one, he must stop the evil Heartless who is on a world-destroying warpath. Among the various worlds of the Kingdom Hearts series of games, you will come across the likes of Sleeping Beauty, Cinderella, the Little Mermaid, Hercules, and Snow White and the Seven Dwarfs. The games are available on various systems, and they are loved by kids and adults alike. If you wish upon a star, you might get to play Kingdom Hearts soon.
The Path
Video games based on fairy tales do not get creepier or more original than The Path, which is available for Windows and Mac OS X. The hauntingly brilliant psychological horror art game is inspired by the 10th-century folk tale Little Red Riding Hood and other fairy tales and folklore. The game is set in contemporary times. You can choose to control one of six sisters, and you are then instructed to visit your sick grandma. You can stay on the path to grandma's house, or you can veer off into the forest where wolves await. One thing that makes this game so notable is it is not meant to be played like a traditional game. There is no winning strategy, and much of the gameplay involves not sticking to The Path. This is more of an experience than a game, but it is an experience you will surely not want to miss.