Borderlands 3, the first sequel to the franchise after a seven-year hiatus, came out on September 13 and sold more than 5 million copies of the game in just 5 days. According to the game's publisher, the renowned 2K Games, its sales for Microsoft Windows in those first 5 days are the company's highest sales record to date. Online sources also estimate that about 70% of the game's purchases come from the digital distribution and that this makes the total revenue of the game franchise exceed $ 1 billion.
This third installment of the franchise also marks the highest percentage of digital sales for 2K for a cross-platform title, with the game available on Google Stadia, Microsoft Windows, PlayStation 4 and Xbox One. The Borderlands 3 reviews that appeared before launch or before In those 5 days they were really mixed, and most popular web platforms despised the game for not bringing many innovations.
However, this third title was praised by the true fans of the game precisely for not changing its game mode in the slightest and only with the new content … and weapons, many new weapons.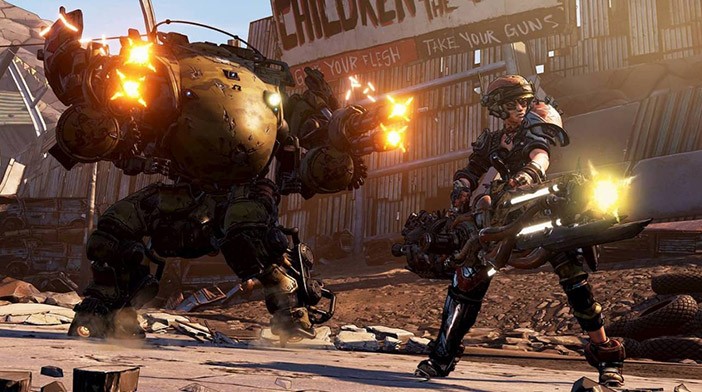 According to 2K, Borderlands 3 sales have set multiple other record milestones for the first 5 day period of its release. As the company states, this third entry has sold 50% more copies than Borderlands 2 back in 2012, in the first 5 days. The company has also given the public a glimpse in their books and has shown that the entire franchise has now generated over $1 billion in Net Bookings revenue, becoming the second gaming franchise in the history of 2K to achieve this.
In addition to the financial aspect, the release date of Borderlands 3 has seen the game occupy the most watched place of play on Twitch, and has since remained within the five most viewed games. And finally, this third entry has produced more than 14 million hours of content on Twitch, which is more than 50% of what the previous entry did in seven years. According to David Ismailer, the president of 2K:
"The incredibly successful launch of Borderlands 3 is the result of the hard work and long-standing partnership between Gearbox Software and 2K. We are immensely grateful to everyone who played a role in making the Borderlands series the global phenomenon of pop culture that It is today, including hundreds of Gearbox developers and many who have made this the work of their lives. We also want to thank the Borderlands community. Mayhem does not happen on its own, and its passion for the series is what we drives to make each game an incredible experience. "