Call of Duty Mobile Gameplay review free-to-play game on Android & iOS
About Game: Activision and Tencent announced today that Call of Duty Mobile is now available in all countries and regions where Google Play and App Store are compatible, with the exception of mainland China, Vietnam, and Belgium.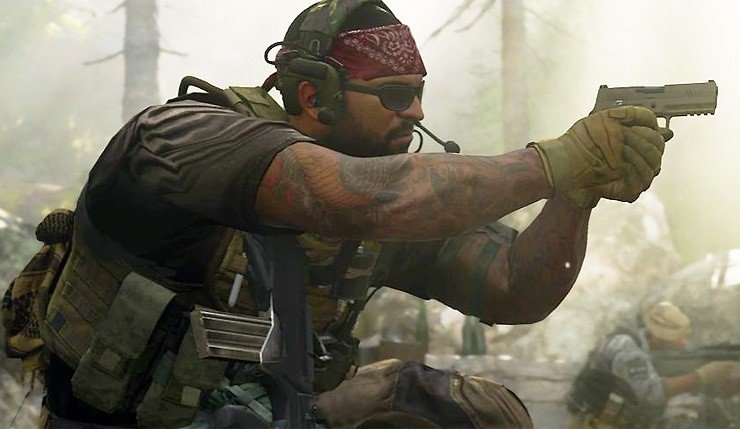 The title is a big bet of Activision Blizzard, the parent company of Activision, which can double revenues this year for the franchise, both with Call of Duty: Mobile and Call of Duty: Modern Warfare (the latter on consoles and PC) launching this fall.
Developed by Timi Studios of Tencent Games and published by Activision, Call of Duty: Mobile offers a free first-person action experience on mobile devices. For the first time, players will play many of the most popular maps, competitive modes, characters, and weapons exclusive to the entire franchise, including the Modern Warfare and Black Ops universes, in a single experience.
"Call of Duty: Mobile represents a historic moment to bring one of the most successful entertainment franchises in history to the world's largest platform," Bobby Kotick, CEO of Activision Blizzard, said in a statement. "This is a free, triple A experience that we are providing to a completely new audience of fans."
Weapons and vehicles
The title includes complete competitive multiplayer competitive modes and a completely new real battle experience, which provides for classic Call of Duty locations with land, sea, and air vehicles. Vehicles include an ATV, helicopter, and speedboat. Weapons include multiple loading options, accessories, lethal and tactical grenades, advantages, camouflages, etc. Results include UAV, Hunter Killer Drone, UAV Counter, Sentry Gun, SAM Turret, Stealth Chopper, etc.
Players can fight in modes such as Team Deathmatch, Domination, Frontline, and Search & Destroy. Maps include Nuketown, Crash, Hijacked, and more. Players can advance through the multiplayer ladder or the royal battle ladder. The Battle Royale map has locations throughout Black Ops and Modern Warfare, including Shooting Range, Shock, Separation, Shipping, Killhouse, Overgrown, Nuketown, Launch, Countdown, Estate, and more
Principal characters and updates were coming.
The main characters include Ghost, the masked member of Task Force 141 that first appears in Call of Duty: Modern Warfare 2; Captain Price, the mustache protagonist of Call of Duty 4: Modern Warfare; and (coming soon) Soap, the member of the player-controlled Price team in Call of Duty 4: Modern Warfare.
After today's release, additional free content for Call of Duty: Mobile will include new seasonal updates, game modes, equipment and customization items, and much more. The first global community event, titled "Lighting up the world," celebrates the Call of Duty: Mobile launch. As more fans play, more rewards for all fans will be unlocked for free, including new camouflages for various items in the game. Players can check the overall progress toward the opens in the Events section of the application.
Stay tuned to TheGameRoof for the latest Call of Duty patch notes, and content drop news for the game.