Destiny 2 Update 2.9.2 Patch Notes | Fixes & Changes
In Bungie's weekly article, details about Destiny 2 Update 2.9.2 are posted, along with the date and initial patch notes. According to Bungie's report, Update 2.92 will be released on September 8th.
What that means On this day, September 8th, Destiny 2 servers will be offline and maintenance work will be done.
Once Bungie announces more details or when the update is released, we will provide you with more information!
Destiny 2 Patch Update 2.9.2 Preview
Solstice of Heroes: Ornament Glows
Shortly after Solstice went live, we became aware of a difference between how the universal armor glow bundle icon was depicted and how it visually performed in the game. After investigating the issue, we felt the difference between them was too vast. We have revisited the glow intensity of these ornaments and enhanced the in-game appearance to match the icon as closely as possible.
Sleeper Nodes
With additional Destiny Content Vault details available, we're seeing many players returning to content released in the earlier years of Destiny 2. Some players are hunting Triumphs, while others are focusing on rewards. One of these rewards is the unique emblem players unlock after collecting all the available Sleeper Nodes introduced in Destiny 2: Warmind.
Due to the way that the Sleeper Nodes were created, we are unable to completely remove the possibility of receiving duplicate Override Frequencies, but we are making some improvements to greatly reduce the odds of receiving a duplicate. The following tips will help you avoid duplicates and acquire those final elusive nodes.
When combining Resonate Stems, it is very unlikely that the resulting Override Frequency will unlock a node in your current area. For example, if you need to unlock a node in Heatsink, you should leave Heatsink before creating an Override Frequency.
Destiny 2 has an internal checklist of nodes you have unlocked. This checklist is separate from the count you see in game, and prior to this fix, the checklist would frequently be cleared. Clearing this checklist is the reason duplicates were so common. Going forward, the checklist will never be cleared.

Note: If you create an Override Frequency for a node that you have opened in the past, you should open the node again instead of deleting the Override Frequency. This will allow the internal checklist to be updated, and help prevent future duplicates.
Assorted Fixes and Changes
Fixing an issue where player spawn effects would freeze in Gambit.
Fixing an issue where the ADS on the Cold Denial Season Pass ornament was different than the base weapon model.
Redrix's Broadsword will now be available to reclaim from Collections.

Note: This will be locked to the first roll rewarded when completing the Broadsword quest.

Spider will begin offering three weekly "Wanted" adventure bounties, up from one.
Fixing an issue that prevented the Exotic perk on the Merciless Fusion Rifle from triggering.
Destiny 2 Update 2.9.1.2 Patch Notes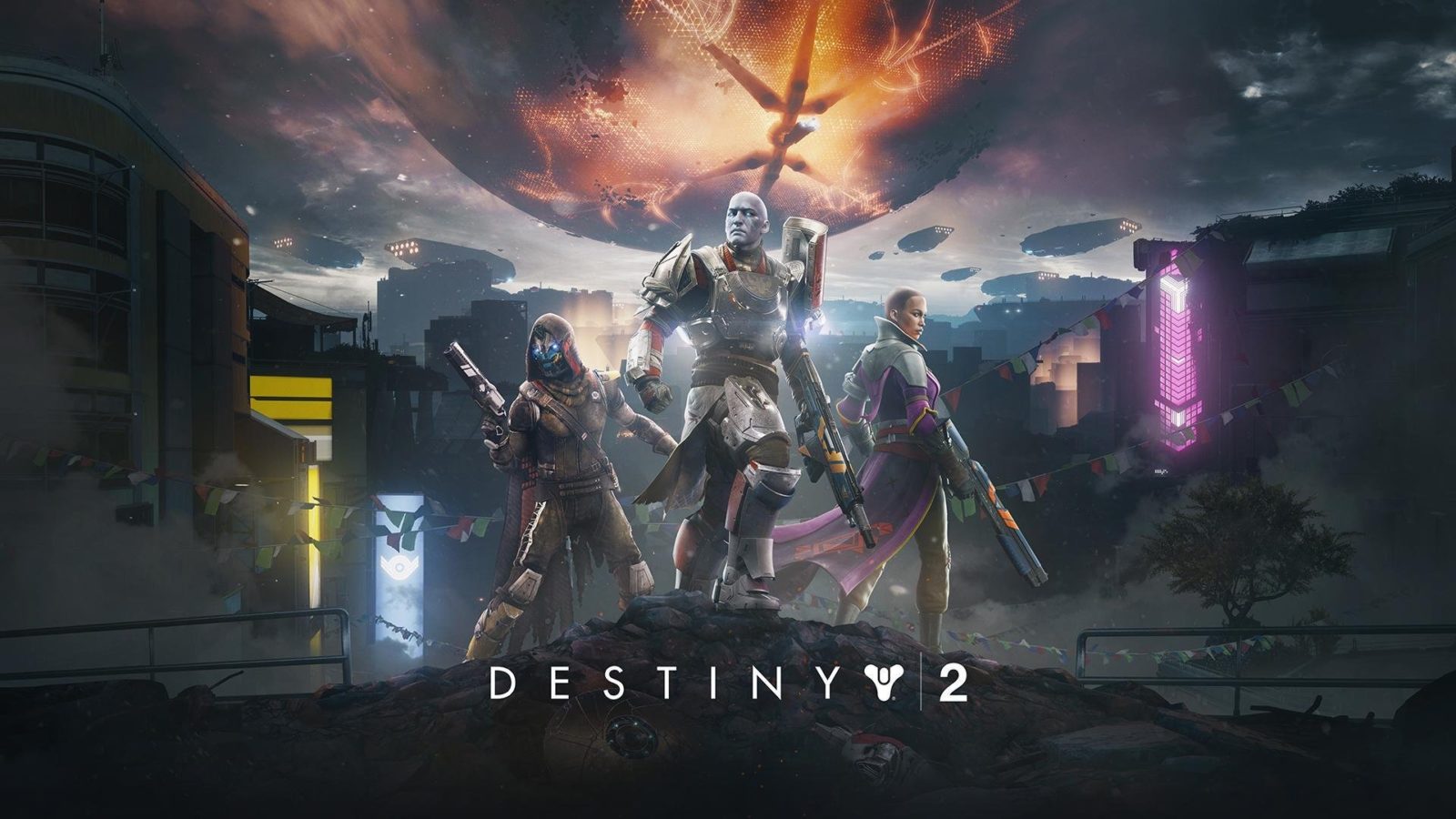 As per the Bungie website.
Nightfall: The Ordeal
Fixed an issue where the Ordeal version of Lake of Shadows was inaccessible at tiers above Adept for players who do not own Forsaken.
Fixed an issue where the Festering Core Master Nightfall was listed as 1080 Power in the Director but was actually 750 Power.
Guardians should expect a much greater challenge when engaging with this strike.
Raids
Leviathan rewards of XP, Glimmer, and chances towards Exotic Engrams or Bright Engrams are now back on a weekly lockout.
Note: Weapons and armor are not affected by the weekly lockout, and can be earned multiple times a week.
Investment
Fixed an issue where some players could not acquire the "Means to an End" quest from the Prismatic Recaster.
Armor
Fixed an issue where Ruinous Effigy could trigger the heal from the Stronghold Titan Exotic armor while blocking with the carry object.
Fixed an issue where Umbral stat Focused engrams could provide less than 10 in the selected stat.
Source: Bungie