Destiny 2: Xur location and inventory on 07/30
All information about Xur on July 30th, 2021 – PS4, PS5, PC, Xbox One, Xbox Series X | S, Google Stadia. This is what concerns the players in Destiny 2: This week the Guardians are speculating about Exotics, which are soon to become even stronger – thanks to new masterpiece catalysts.
Destiny 2 players no longer have to speculate much about crossplay. Because Bungie has revealed how the new feature in Season 15 brings all Guardians together, regardless of whether you play on consoles or on the PC.
If you haven't already, you should quickly level your solstice armour this weekend. Because the event ends with the weekly reset on August 3rd. At the same time as the end of the solstice of the heroes in 2021, Xur will also disappear – coincidence? Reason enough for us to take a closer look at its Exotics.
When is Xur coming?
You will find Xur at the specified location until the next weekly reset on August 3rd.
What does Xur have to offer?
Xur brings you exotic weapons and armor for all characters. The items are rolled out randomly every week. Thegameroof always takes a look at its inventory and provides the most important data so that you don't miss a mandatory purchase.
Where does Xur stand? That is his Xur location this weekend
The position of Xur: You can find Xur in the tower. Look for the dealer by the stairs in the hangar: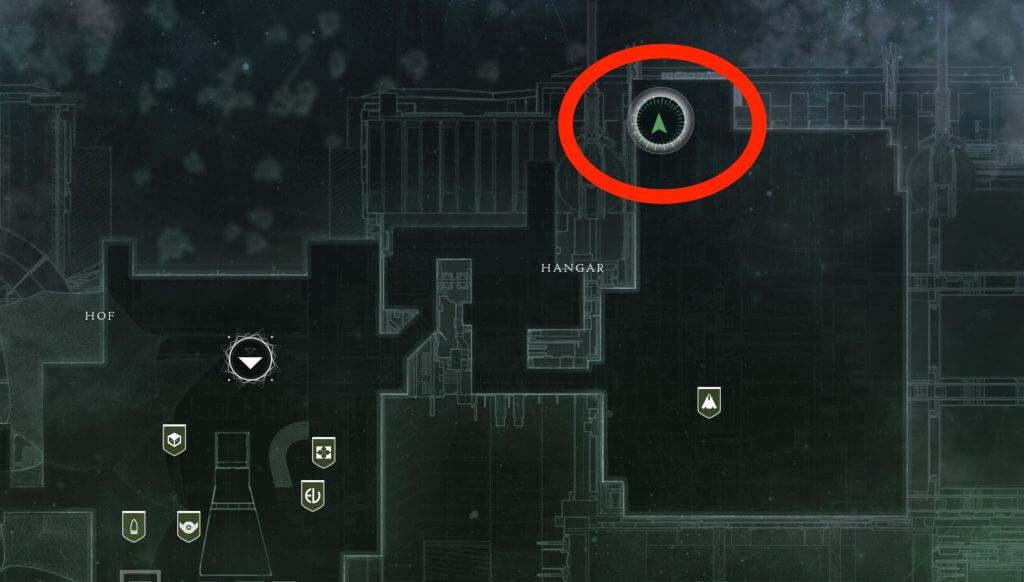 Xur's inventory from 07/30 until 03.08. – All Exotics at a glance
Weapon: Telesto – Fusion Rifle for 29 Legendary Fragments
Titan: Actium War Gear – Chest Armor for 23 Legendary Fragments
Mobility: +15
Load capacity: +17
Recovery: +3
Discipline: +9
Intellect: +12
Strength: +9
Total: 65
Hunter: Trousers of luck – leg protection for 23 legendary fragments
Mobility: +17
Load capacity: +15
Recovery: +2
Discipline: +9
Intellect: +9
Strength: +14
Total: 66
Warlock: Claws of Ahamkara – Gauntlets for 23 Legendary Fragments
Mobility: +14
Load capacity: +2
Recovery: +18
Discipline: +10
Intellect: +2
Strength: +18
Total: 64
Exotic Engram for 97 Legendary Fragments
When do the trials run? Today, July 30th, the exams start at 7:00 p.m. Together with Xur, the PvP mode will then disappear on Tuesday, August 3rd. Don't forget to exchange all earned tokens with Saint.
3 victories and endgame foray: helmet from the trials set
5 victories: Sola's Scar (sword)
7 wins: Gloves from the trials set
Flawless: Eye of Sol in the master version (sniper rifle)