Download PUBG Mobile Beta 0.19.0 Update Apk Link
Finally, the PUBG Mobile 0.19.0 beta update was released, now users can test the new features introduced in the latest update. With the release of the latest beta release, several modifications were made to the game, including SPARK THE FLAME MODE – SECRET MAP and many more.  If you want to be exited for using new features then you can the Download link of PUBG Mobile Beta 0.19.0 Update APK.
LATEST UPDATE: PUBG Mobile 1.5 Beta Apk Update Download Global Version
A New QuickFire/Scope Button.
The New Bolt Action Rifle Gun: Mosin Nagant.
New Vehicle – Monster Truck.
New Map Fourex.
Waterfall and Grass animation.
A New QuickFire/Scope Button.
The New Bolt Action Rifle Gun: Mosin Nagant.
New Arena Gameplay – Armory Arena.
Several amendments have also been made to the Cheer Park.
Firearm-Specific quickdraws
Shooting range elite challengees
Some sound improvements.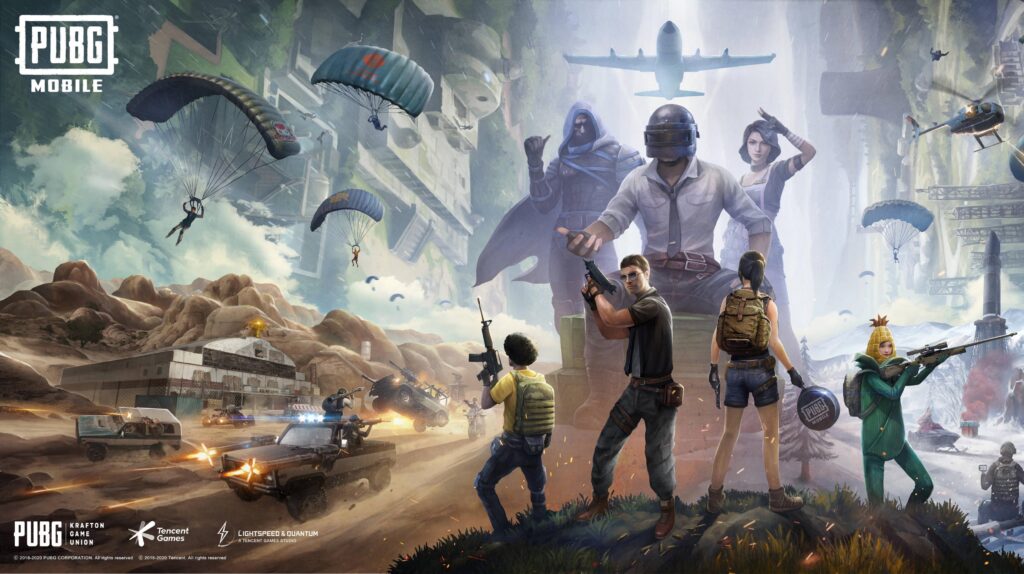 What is the PUBG BETA Version?
PUBG BETA MOBILE is a multiplayer game for smartphones and mobile devices that takes the fun and excitement of PUBG and brings it to you in a new and easily accessible way. PUBG BETA MOBILE offers a unique experience that cannot be tried anywhere else. Visit new locations, use new weapons, and drive new vehicles in a game that keeps you coming back for more.
The reason that Beta Access is a grant to players is to identify available bugs and glitches. So do not forget to use the "Report" button in the game, if you encounter any errors and errors.
Download the PUBG 0.19.0 Beta app from the link below.
PUBG MOBILE BETA NEW UPDATE 0.19.0 : SPARK THE FLAME MODE – SECRET MAP
What's new in PUBG Mobile Beta 0.19.0 Update?
PUBG Mobile's 0.19.0 beta adds new mode, map, and more
PUBG Mobile introducing most awaited faster frame rates 90 FPS
Features of the New PUBG Mobile 0.19.0 Beta version
You can check all additional features of the new update mentioned below.
New 'Mystery' map – Fourex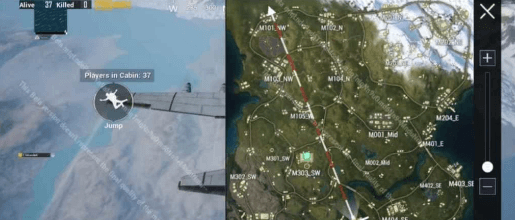 PUBG introduces a new map exclusively for mobile players. The new map is a mix of the previous four maps: Erangel, Miramar, Sanhok and Vikendi. There will be glacier mountain ranges, deep forests, rural and desert areas. The map was named "Mysterious Map" in the beta, but via multiple sources we learned that the map name would be "Fourex".
Camera rotation
This is a new setting present in the beta. The setting allows players to enable or disable camera rotation while leaning or while scoping down sights (ADS).
Disabling this feature locks the camera when leaning or ADS. This will be a good addition for players who use the gyroscope since the camera won't be accidentally moved by the player's fingers.
Monster Truck – Addition of a new vehicle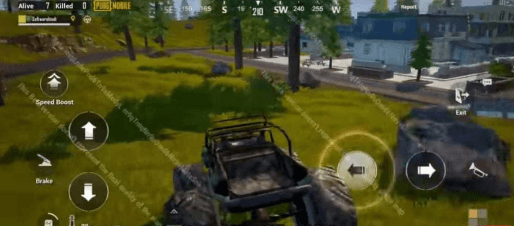 A new vehicle will be added to the game, which is Monster Truck. Now players will drive and destroy rugged terrain and rocky roads and climb mountains with this monster Truck. With its giant tires, it can run over anything, be it rock, ramp, car or even your enemies.
Addition of a new shotgun – SPAS 12
A new gun will be added to the game. It's the classic SPAS-12. Players can find this rifle in airdrops. It is a great gun for close range combat due to its high firing rate and high damage.
New Settings For Notched Devices
Many players were struggling for the side slit of their devices. Either it covers the right side of the screen or the left side. In this update, there will be a setting where players can fix screen size according to their device.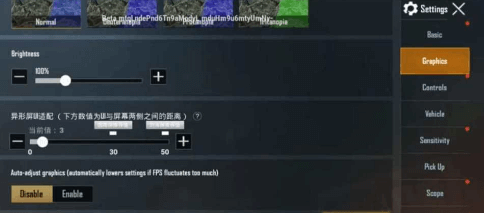 Beryl M762 Iron Sight Fix
The iron scene at Beryl M762 was previously weak due to enemy spotting and shooting, but in version 0.19.0, the iron scene was fixed. It's pretty decent right now, more like AKM iron scene and good for near and medium fighting.
Adjustments of Driving Buttons
The game's command buttons were a huge problem for many players because they were not adjustable according to the player's choice and the size was the same and unchangeable. From this update, players can adjust their button buttons and size according to them. They can also move the button in the layout.
Scope and Fire Button Improvement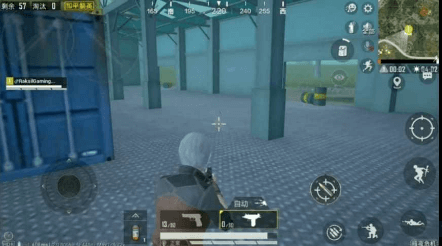 From this update, there will be a new button to open the range and shoot together. This will definitely save a lot of work and time for players.
Note: You can install both beta and official version together, no conflict between the two.
Download Pubg Mobile 0.19.0 Beta
| | |
| --- | --- |
| Download PUBG Mobile Beta Apk for Android 1.6 GB | Download here |
| Download Pubg Mobile Beta Apk for iOS 2 GB | Download using Safari |
PUBG MOBILE 0.19.0 Beta APK INFO
| | |
| --- | --- |
| Game Name | PUBG MOBILE |
| Package | com.tencent.igce |
| Size | 1.6 GB |
| Latest Beta Version | 0.19.0 |
| Minimum Android Version Required | Android 4.3 (Jelly Bean MR2, API 18) |
| Update Year | June 12, 2020 |
| Category | Android & IOS |
PUBG BETA 0.19.1
How to Install PUBG BETA 0.19.0 on Android
Download the APK file (Download here)
Allow the installation from unknown sources.
Install the pubg mobile APK
Sign in with Facebook or guest account
Done you can now enjoy the PUBG Beta version 0.19.1. you can download the game at top speeds. So what are you guys waiting for?
For those who want to install pubg mobile beta 0.19.1 on emulator. Hare is guide how do you do it.
How to install PUBG BETA 0.19.0 on emulator (Ld player, Nox, Memu, Bluestacks, etc.):
Download the APK (Download here)
Install the android APK on the emulator using drag and drop, which is supported by almost all emulators. You can also use the locate and install method. It works both ways.
Then just wait for the install to complete and sign in with Facebook or use a guest account
Now you can enjoy beta action on your emulator.
PUBG Mobile Beta 0.19.0 Requirements
Requires a stable internet connection.
PUBG MOBILE Beta recommended system requirements: Android 5.1.1 or above and at least 2 GB memory. For other devices can try out PUBG MOBILE LITE
Read More: Download PUBG Mobile 0.17.0 APK Latest Version
About the Game PUBG
PlayerUnknown's Battlegrounds: PUBG is one of Battle Royale's most successful titles. In this action-packed multiplayer game, 100 players usually fight to survive alone or in teams on the map. PlayerUnknown's Battlegrounds went through Steam Early Access in March 2017 and version 1.0 was released in December 2017. Since then the game has appeared on several platforms (including: PC, XBOX One, PlayStation 4 and PUBG Mobile for smartphones).
Stay tuned to TheGameRoof for the latest PUBG patch notes, Updates and content drop news for the game.