FIFA 20 Update 1.03 Fix Career mode?
FIFA 20 is in great demand and has many fans, but complaints about career mode are accumulating. FIFA 20 update 1.03 patch notes are coming soon, but according to EA won't fix career mode in the latest update 1.03.
The mistake sees teams deploying weakened lineups for some games, including reserve and youth team players. This led to a trend of hashtag #fixcareermode on Twitter and pressed developer EA Canada in an immediate response. The players are dissatisfied and finally want an update to appear.
Now that EA has spoken, it seems that many improvements and errors will be corrected with the next 1.03 patch of FIFA 20, but career mode will probably only fail once.
Only with FIFA Patch 1.04 or 1.05 should all problems with career mode disappear.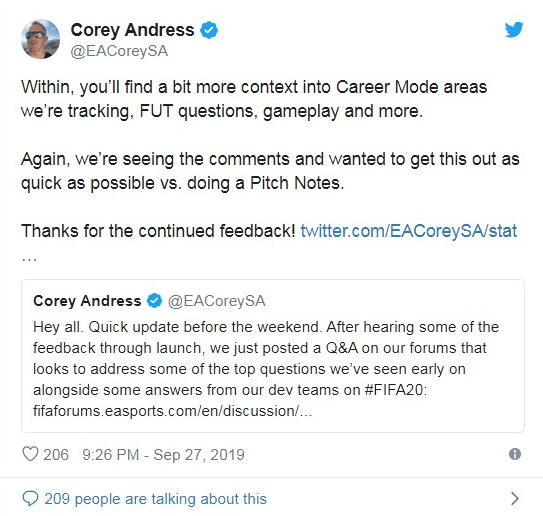 Stay tuned to TheGameRoof for the latest FIFA 20 patch notes, and content drop news for the game.