Fix: PS4 New Firmware Update 8.00 Error WS-44369-6
Today a new firmware update has been released for Playstation 4 – PS4 Version 8.00. The update appears to have some issues, as many PS4 players are reporting Error, issues, code: WS-44369-6.
What does PS4 WS-44369-6 code mean?
It is not yet certain what will happen. Players have reported that they cannot access the Friends List. Other players say the console is generally slower.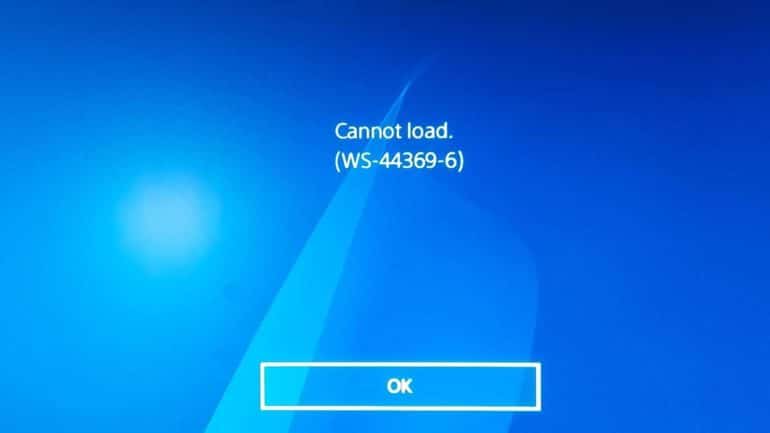 One reader wrote in our post: "There appears to be an issue where the friend list and user services are disabled after the 8.00 update." Another wrote: "After I update, I cannot see my friends list or start a party."
@AskPlayStation after installing the latest firmware for PS4 (8.00), my friend list doesn't load. It says error WS-44369-6. Tried to search something on the web but it doesn't exist.

— Christian Collins (@SimplyOriginals) October 14, 2020
Don't install the #PS4 update that just came through. It's pretty broken. Can't appear online, my friend can't turn his console off and no online connectivity – keep receiving an error. @PressStartAU @PlayStationAU @Sony

— Joshua Wells (@joshuawells93) October 14, 2020
Even tho I'm connected to the internet update 8.0 keeps giving me this, PSN is all up and running fine and when I try to go into fiends it gives me a error pic.twitter.com/g9geFobvglhttps://7287cb80f5cb9e562a765b44a381f2f7.safeframe.googlesyndication.com/safeframe/1-0-37/html/container.html
— Max Holton?? (@Maxhotlon) October 14, 2020
I can't see my friends list with the latest playstation update? Will we get a fix?

— Toby Ragan (@progamer8543) October 14, 2020
@AskPlayStation Hey, would you be able to tell me why I keep getting error codes? Everytime I try to access my friends list it gives me.. Cannot load. (WS-44369-6).Also when I try to appear online it comes up as An error has occurred. (WS-36770-3).I have just completed the update

— Dylan Mason Logan Jepsen Andersen (@Dylan_Jepsen) October 14, 2020
Friends List: Here you can get around the problem by manually searching for your friends or using the Now Playing feed.
PS4 slows down: There's no solution for this yet.
The truth is: we have to wait for Sony to fix the issues and release a hotfix! If you haven't started the update yet, it's best to wait!