Fortnite Latest Update 2.62 Patch Notes 12.20|March 17th
Epic Games released Update 12.20 for Fortnite today.  Fortnite Patch Notes 2.62 Update 12.20 has arrived in Fortnite and brings some innovations.
This is in the Fortnite new patch 12.20: The update brings some innovations and changes into the game. Including a new form of transportation, the helicopter, and a limited mode that you can play.
Update 12.20 brings a new form of transportation to Fortnite. The helicopters are now coming and can be used in the game.
Up to 4 players have space and can fly with them. Get in, fly around and kill your opponents with it!
The helicopters had already indicated a leak , but are they really that strong?
New game mode (LTM) – Operation: data rain
The game of spies has been added. In limited mode, you have to take advantage of the new tech system to unlock benefits.
You can also try and test new gadgets while fighting your opponents.
Dataminer Lucas7yoshi has found a few challenges for the new mode that can probably be done:
Finally, the locker feature is available in Fortnite, where you can save different combinations in the locker.
So you don't always have to select all cosmetic items individually for your skin, you can simply save your favorite combinations and use them.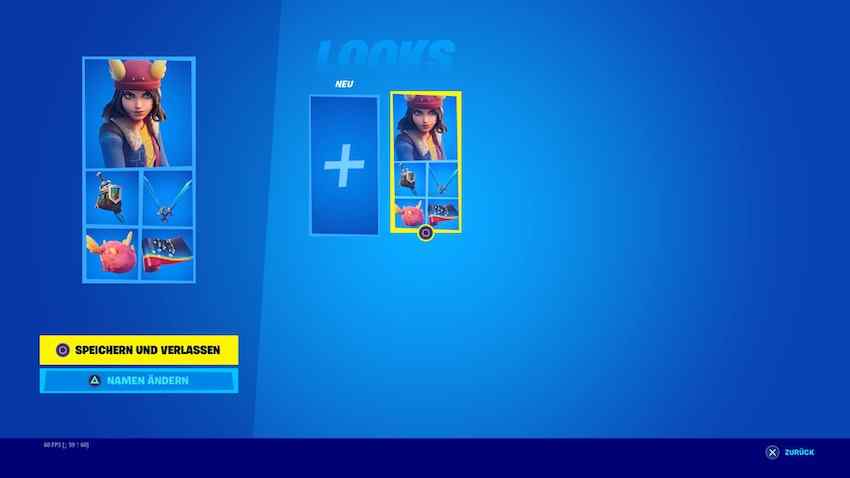 NEW IN CREATIVE MODE – V.12.20
What's new
Renaming devices
creates order when creating. Rename your devices to get a better overview of what's going on in the background of your games.
GAMEPLAY
Bug fixes
Fixed an issue where players would not respawn on rounds on featured islands, causing some games to stop working.
Players no longer glitch around after entering an island code in a featured portal.
Players will no longer be in a bad state if they fly out of the saved area while setting an island photo.
ARKs can now go up ramps smoothly.
WEAPONS AND ITEMS
Epic and legendary variants of the heavy assault rifle have been added.
Unusual and rare variants of the rapid-fire submachine gun have been added.
The proximity mine has been added to the consumables.
Bug fixes
Fixed an issue where an object would return to its default size if you turned off the anchor with the Object-o-Matik after anchoring something in place while trying to transform into an object of a different size.
Balloons will no longer remain on players in the next round / game if they were still attached to them at the end of the round / game.
Fixed an issue where players hiding with snowman camouflage or stash packaging would stay inside if they returned to the center or started a mini-game.
Fixed an issue where other players' games were out of sync when flying and hiding in hide-and-seek or snowman stealth.
Fixed a bug where Cupid's crossbow bolts would not disappear when hitting their target.
CREATIVE TOOLS AND TELEPHONE
The stop position of objects can now be changed while using the free movement. This includes these four new options:

According to selection
From the left
Centered
From the right
Bug fixes
Fixed a bug where sometimes the phone could not be used after slipping out of a hideout or snowman camo.
Fixed an issue where the grid alignment sometimes displayed a different value than the one set, causing pasted objects to be aligned at a different position than in the preview.
FINISHED OBJECTS AND GALLERIES
More carpets, art and a watch have been added to the "Without Collision" gallery.
Straws of straw have been added to the "Shrubs" gallery.
Bug fixes
Fixed an issue where Object-o-Matik players could not turn into half an egg if they were already disguised as half an egg.
Fixed an issue where texture was missing from the legs of the Wild West Roulette table.
Fixed a bug where multiple nature symbols were displayed with dark shadows.
Players can now use the phone to interact with The Yacht's gold railing.
Fixed an issue where the phone could not interact with the Art Deco corner shop window object.
Fixed a bug where the red oil barrel from the "EGO Objects" gallery turned dark purple.
Fixed an issue where The Yacht railings were shifted.
Fixed an issue where some rocks from the Coral Cove Objects gallery were purple instead of gray.
The harvestable materials were corrected for several objects.
Objects in the egg gallery are no longer indestructible if "Destructive force of picks" is set to "Immediately". Excessive collision has been removed from the Egg Gallery.
Missing objects from Skye's room have been added to the Shark Island Objects gallery.
EQUIPMENT
New feature added: rename devices.

By renaming, you can customize the name of each device that has been placed on your island, making it easier for you to keep track of what each device is used for. This is particularly useful for differentiating devices in the channel overview.
Any customizable device can be renamed.

Several new colors have been added to the billboard text color option.

Concrete White, Alto Gray, Silver, Dark Silver, Medium Gray, Carbon Fiber, Light Green, Fuchsia, Cyan, Brown, Candy Orange, Lavender Violet, Sandstone Yellow, Olive Green (new default setting: Alto Gray)

Two new options related to player search have been added to the "Round Settings" device.

Disable player search at the end of the round (yes, no, default setting: no)
Turn off player search when receiving

Both of these options prevent players from joining the server through player search. They also prevent players from joining running games. This only affects published islands where the player search is possible.

Channel overview: Several devices that did not previously appear in the "All devices" area of ​​the channel overview are now listed there.
Fortnite Latest Update 2.62 Patch Notes 12.20 Bug fixes
Fixed a bug that caused the elimination manager to display an extremely large selection frame when selecting the device with the phone.
Fixed an issue where the explosive device was displayed with a badge-style condition bar when the device was set to invisible and the collision was off. This is now only the case if the device also has a collision if it is invisible.
Fixed an issue where item previews in the inventory of certain devices would not update when emptied.
Triggers with invisibility set no longer have a collision.
Fixed a bug where devices with a surface / plate sometimes collided.
The color of the class selection is now updated correctly.
Fixed an issue where class selection would not be activated when a player was in their area and turned on.
Several bugs were fixed in which the class selection did not correspond to the optically switched on state.
Spawn areas spawn players as intended when set to "Prepare for Game".
The condition bar of the explosive device is now invisible when the respective setting is activated.
The "Interact" input call now appears for the "Change island" function of a personal crack.
The expanded storm signal now moves storms randomly when set to Random Motion.
The graphic effects of the Powerup no longer persist after the end of a game.
USER INTERFACE AND FRIENDS
Creators can now rename devices using the new "More Options" menu, which is in property editing.
In the center, the information of islands on which players are currently located is now shown from a much greater distance so that players can find each other more easily and play together.
Bug fixes
Fixed an issue where the prompt "[key] to release a balloon" would stay on the screen if you respawned while it was displayed.
We are still waiting for more patch notes, Epic will provide them shortly.
Source : Epic Games
The Fortnite Update 2.62 / 12.20 can be downloaded immediately and will be installed. You have to download a total of 3.1 GB on the PS4. The size of the download can vary depending on the platform.
For more Fortnite Update information and latest updates stay tuned with THeGAMEroof. 
Read More: Fortnite Update 12 Season 2 Patch Notes 2.57