LATEST NEWS
Four Festive Games to Get You in the Holiday Spirit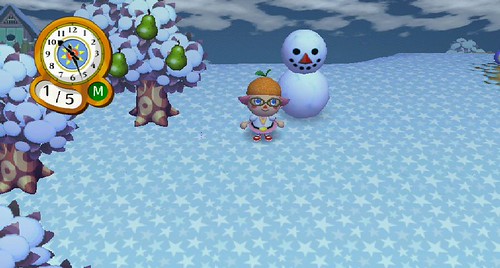 People generally fall into two categories, those who will never understand how advertisers can be allowed to play Christmas songs before it's even December, and those who can't even wait until Halloween to put up the tree. If you're part of the latter then you probably don't need our help, but if you're part of the former category, then these games will help catapult you into the Christmas spirit.
Saints Row IV – How the Saints Save Christmas
Saints Row is one of those games that you always think has over-promised, but somehow manages to deliver each time. Storylines are endlessly elaborate, but always meticulously checked, the characters are fleshed out, in a weirdly self-aware way. The team behind the Saints Row games have always focused on no holds barred fun, above all else and their Christmas offering is no different.
This edition is told, rather appropriately, as a bedtime story, recounted by a glowing open fire. The character you play has lost sight of the true meaning of Christmas, but saving the world from the evil Santa Claws might help you to find it again. Expect to fire any number of totally bonkers Christmas-themed weapons at an arsenal of advancing gingerbread men and other festive felons. This game is that perfect combination of a laugh a minute, with some genuinely testing gameplay.
Home Alone, SEGA Genesis
The holiday season just wouldn't be the same without Home Alone. It's inspired its fair share of video games over the years, but the best by far is the 1991 version for the SEGA genesis. The premise of the game is blessedly simple. You play the whole thing as Kevin, spying on bad guys, setting up hilarious traps and keeping your house – and your neighbors, safe from harm.
This game plays in a 'Super Mario style' with your character collecting various items along the way. Glue, balloons, BB pellets and coal will all help you in your quest to defeat the robbers. The graphics are pretty good for the time and pleasingly retro nowadays. A ticking clock countdown provides a little extra pressure during the more tense parts of the game, but basically, you're in for a real blast of nostalgia with this one.
Santa Paws, Online Slot Game
If you want all the fun of a casino with that added wintery feel, then Vegas Slots Online offers the ability to filter free slot games with a Christmas theme. There are loads of games that will leave you feeling festive, including the ridiculous Santa vs Rudolph, or quick fire The Elf Wars, but the pick of the bunch has got to be Santa Paws. Even better, you don't have to worry about spending all that Christmas bonus, as they're free to play.
This ridiculously cute slot game features a whole host of cartoon animals, each offering their own payouts. It works just like any other slot game, with one unusual addition that keeps things interesting. Wild Cards come in the form of arctic creatures and can bring big bonuses along with them. So, if polar bears, penguins in Santa hats, and sweetly smiling killer whales are the kind of thing you look for in a holiday game, then Santa Paws is probably worth a couple of spins.
Animal Crossing – Toy Day
Animal Crossing is always right up there on the most wholesome games lists. This expansive world seems to bring out the best in all of us, so, whilst it's not an entirely Christmas themed game, it gets a place on the Nice List. So many games teams adjust worlds when it comes to the holiday season, but the team behind Animal Crossing really pulls the stops out. All of the pine trees are adorned with baubles and there are a few little surprises that are guaranteed to make you feel festive.
Holiday-themed recipes, as well as clothing, furniture and winter items are a cute addition to New Horizons. From the 15th of December until the 6th of January, you can get your paws on a whole host of new items to cook, wear or decorate your home. Make sure to pay close attention to the calendar though, because the real fun begins on Christmas Eve. Wait at the Wishing Well and Tortimer will appear with a Christmas gift for you, or bump into Jingle the reindeer on Toy Day. If you really want to go all out then don a Santa costume and deliver presents to all of the villagers. Christmas is what you make it on Animal Crossing, but with these cute additions, it can feel pretty special.