Moons Of Madness Releasing on PC & Console Date Announced
Moons of Madness is a first-person, story-driven cosmic horror game where the scientific exploration of Mars meets the supernatural dread of Lovecraft. Developed by Rock Pocket Games and published by Funcom.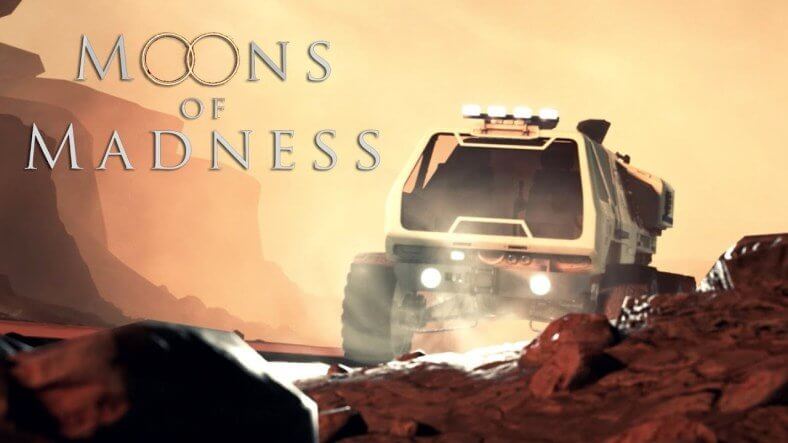 Moons Of Madness Releasing Date
Moons of Madness is a horror game that has just confirmed its release date for both PC and console versions of the game. PC players will have the game in their hands early, as it will be released this month on October 22.
The release dates for the console version, which will be for both PlayStation 4 and Xbox One, will be next year on January 21. An advance was also launched along with the announcement. Check it out below:
If you are not aware of the plot, the game puts you in control of the protagonist named Shane Newhart who is on the planet Mars, where he operates as a technician in a research base / center. Your job is simply to keep the lights on until the Cyrano transport ship arrives bringing a new team to take care of your tasks.
Unlike what we know about Mars, the game reveals many horrors that Shane will have to face. There are many monsters that inhabit the planet that nobody knew. Now that Shane is trapped on a planet full of dangers, he has to find a way out and discover the secrets that the planet hides. You will soon discover strange and unusual setbacks. The crucial systems do not work properly, the greenhouse is filled with a strange fog and the rest of his team has not yet returned from his EVA mission.
The gameplay reminds us a lot of SOMA, which is also another horror game that takes place in the depths of the ocean. The protagonist of the game also set out to discover what went wrong and how he can escape the installation and reach the surface. Meanwhile, another character on the radio guides them. Moons of Madness also seems to be running on the same track as SOMA.
In July a game video was released where we could see some of the action and how Shane has to figure out where to go, solve puzzles and find more clues. Watch the video of the game below: