NHL 21 Day One Update for PS4 and Xbox One consoles
EA Vancouver has released the details for the first NHL 21 update Patch. We'll show you all the bug fixes and optimizations for the NHL 21 Day One Patch Update.
NHL 21 Day One Patch Notes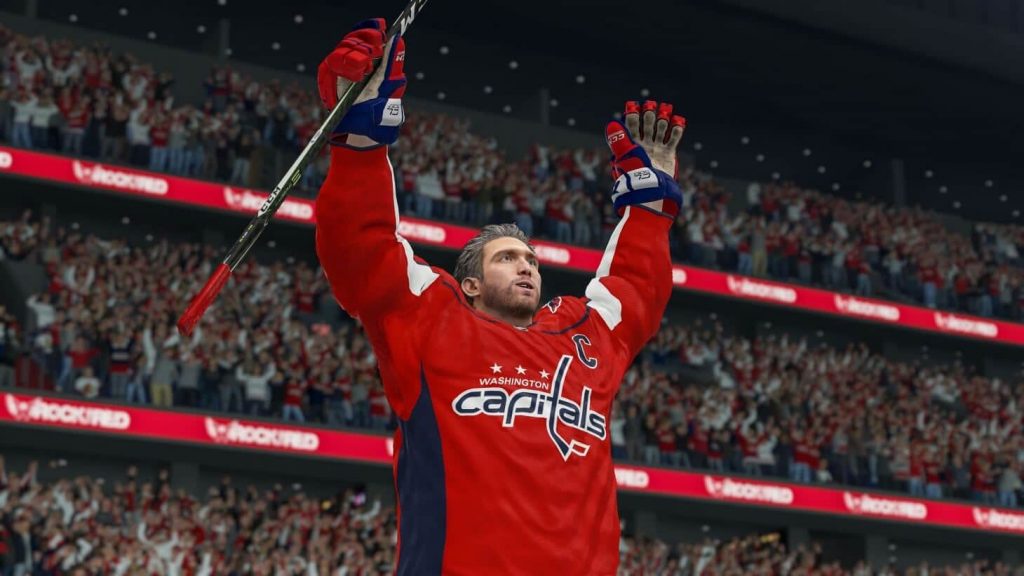 General
Penalty shot logic improvements
Tuned human controlled offensive zone dump ins to keep the puck in more consistently
Decreased difficulty of Lacrosse move in all offline modes. (This tuning lives under tuner 1.01. Players that want to use the unchanged online tuner in offline modes can still roll back and select tuner 1.00)
Physics
Fixed various cases where hugs and pairups were not exiting properly
Stick height tuning for various player heights for the lacrosse move
Lacrosse move tuning for small rink variants
Fixed a few phantom collision cases
Fixed cases where physics was interrupting faceoffs from actually being won back to their teammates
Tuned puck velocity after incidental puck on blade collision to help prevent pucks being launched down the ice at unrealistic speeds
Fixed an issue that caused one-timer shots to be affected by stick on leg contact prior to the shot animation starting
Goalies
Additional save animations for set, butterfly and spread V
Animation improvements to the old school stand up goalie stances
Various upper body puck tracking improvements
Improvements to spread V locomotion and save selection
Improved responsiveness to attempt new covers when a puck is deflected or has already hit the goalie
Various other user goalie cover improvements
Improved AI goalie behavior to fake and lacrosse dekes
Various user goalie right stick responsiveness and consistency improvements
Fixed a case where goalies would get stuck in a sweep animation when hit by another player
AI goalie tuning around 5 hole shots
Improved AI goalie ability on long unscreened shots that were scoring too often
Fixed cases where goalies were unable to abort out of long covers if the puck gets deflected or picked up leaving them vulnerable
Improvements to AI post play behavior to defend against wraparounds
AI goalie pokecheck tuning
Goalie poke check tracking improvements
AI goalie improvements on wraparounds
Fixed a case where the user goalie could get stuck not taking a new right stick direction if they were shuffling in set
Various goalie blending improvements from in and out of Spread V
Controlled save tuning on reaching shots
Skating
Various stick blending improvements when transitioning between skating styles
Various offplay skating improvements
Fixed cases where players were pivoting the wrong direction while coming out of a pickup
Fixed some situations where auto back skate doesn't trigger early enough
Shooting
Fixed a case where one-timers would aim at the ice if a pickup was requested at the same time as a shot
Fixed a case where spin shots were playing in unintended situations
Fixed cases where the puck would frequently collide with the players skate while performing a between the legs one-timers
Improved cases where one-timers were not triggering when intended
Various shot release point fixes
Pickups
Various pickup animation improvements
Various pickup improvements for picking up pucks around the crease, goalie and goal line

Logic on the offensive side is intended to prevent pickups that pull the puck back from the goal line when a tap in is all that is wanted
Logic on the defensive side is to help the defensive player pick up pucks on/around the goal line to avoid weak own goals

Reduced the distance for successful skate pickups around the net to reduce kicked in goals offensively and defensively
Fixed cases when picking up pucks while backskating would sometimes pivot players unintentionally
Various glove pickup fixes
Fixed some pickup animations where taller players would unintentionally miss the puck
Improved bat-down collisions that were missing pucks that should have been knocked down
Fixed an issue where players could solve pickups while in shot block
Fixed various cases where pickups would fail when the stick goes through a teammate player
Fixed an issue where stick on stick collisions during skate pick ups would cause the pickup to fail
Passing
Animation improvements when passing out of a backhand toe drag
Fixed some cases where passes out of boardplay were not respecting the requested direction
Pass lead and location tuning
Stick Checking
Fixed a case where players were getting unintended trips while blending out of a poke check or DSS
Fixed a case where stick on stick collisions were not forcing the puck carrier to drop the puck
Fixed some cases where players were getting tripped unintentionally from the front
Various poke check accuracy improvements
Fixed an issue where players were able to be tripped at the very first frame of the poke check
NHL 21 AI
Improved teammate support when in boardplay
Fixed cases in 3 on 3 breakouts and rush plays where the defender was too aggressive on more conservative strategies (Standard and Passive)
Improved cases where strong side wingers during breakouts either left too early or did not support the puck carrier
Improvements to AI defenders that were getting stuck in gap control for too long
Improved various cases where AI defenders were getting caught flat footed on the rush
Various additional rush defense AI and gap control improvements
Improved F1 logic where they would overcommit to the weak side in the 1-2-2 neutral zone strategies
Fixed some cases where AI puck carriers would back track with the puck into their own zone
Fixed some cases where players stopping near the blueline were getting pushed offside by AI players
Improvements to AI dump retrieval logic
Improved some cases where weak side defenders would abandon positioning goal side to pressure the puck carrier
Fixed a case to the 1-3-1 where the AI would break down when the offense transitioned from one side of the ice to the other
AI tuning in setup and powerplay to be more aggressive at getting the puck to the net
Tuning for AI pass lane and pass attempt logic
Tuning for AI shot lane and shot attempt logic
About EA NHL GAME
NHL 21 is a video game of ice hockey developed by EA Sports. Delivery is number 30 of the series of NHL games and was released for PS4 and Xbox One consoles in October 2020.
Source: EA