Path Of Exile Patch Notes 1.34 – NEW Update 3.9.2
Grinding Gear Games released a major update for Patch of Exile today .The Path of Exile Update 3.9.2 (1.34 PS4) is now available for download. The update was first released for the PC version, this update will appear shortly for PS4 and Xbox One. 
Path of Exile Update 3.9.2 makes improvements to the metamorph and improvements to the atlas. In addition, there are of course some bug fixes and general optimizations.
We have the full patch notes 3.9.2 for this update.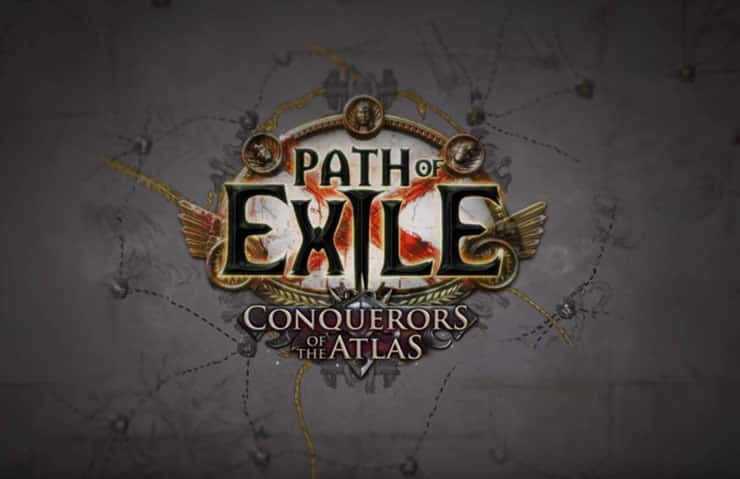 Metamorph improvements:
A new dealer recipe for Metamorphic Organs has been added. Three organs can now be exchanged for a random organ that differs from the exchanged organs and has random rewards.
Fixed an issue where Metamorph bosses could not be frozen. They can now be frozen again, but have a higher impairment threshold than card bosses with comparable lives.
A number of metamorphic skills have been adjusted, including Relicekeeper's Firestorm, Shavronne and Brutus Strike, Tentacle Monstrosity's projectile skills, Targeted Missile skills (including those used by Oriath Zombies and Heralds Kitavas) , Skills that create burning and caustic soil and various others. In general, these skills now deal less damage and are easier to avoid.
Instances in Tane's laboratory will now take longer to expire.
Fixed an unusual case where metamorphic organs were missing even when the area was completely cleaned.
Fixed an issue where characters could sometimes get stuck in the vessel in Tane's laboratory.
Fixed some of Tane's dialog options that were available at the wrong time.
Visual effects from dying monsters that have organs now remain after death.
Atlas Improvements:
Corrected incorrect Atlas quest information that was displayed after a character was migrated.
Fixed an issue where citadels would remain hidden even if the boss encounter was not available.
Fixed an issue where monsters in maps affected by Atlas conquerors would not drop affected items (however, the items could be found in chests).
Fixed an issue where the 'Destroy Conquerors Under These Conditions' challenge could sometimes not be completed correctly.
Fixed an issue where Atlas conquerors would target the character again after being taunted.
New objects with lore texts have been added to the boss areas of the conquerors of the Atlas.
The fight against the awakener:
The awakening level has been reduced from 84 to 81 on revival levels 1 to 5 and increases by one level per awakening level. At revival level 8, his level is still 84, which only affects the levels of items that he drops.
Damage from most of the awakener's skills has been reduced at all revival levels below 8.
The storms in the fight against the Awakening can no longer occupy the area directly at the entrance to the arena, so you can enter it without getting caught in a storm.
The behavior of the storms has been changed so that they no longer track the character or their creatures. Instead, they are now moving through the arena in a way that offers more openings for crossing.
Awakening's Storm and Desolation skills now deal less damage to creatures.
Multi-clone beam skill now deals more damage.
Fixed an issue where the combat against the awakener would not progress if the awakener moved too far during one of his throne phases.
Fixed bugs that occurred in the group game and caused the effects of meteor skills to be invisible.
Visibility of the effects of the devastation devastation has been improved.
The blocking objects on the stairs in the Awakening Arena have been removed.
Path Of Exile Patch Notes 1.34 Other bug fixes and improvements:
A 3D model for the unique body armor 'The Ivory Tower' has been added.
Fixed an issue with DirectX 11 that was consuming too much memory. This mainly affected users of Windows 7 and users of Windows 10 with older graphics cards.
Fixed an issue where Awakened Assistance: Critical Hit Spells added a cooldown to assisted skills.
Fixed an issue with updating modifiers on affected items that grant gems additional levels.
Fixed an issue where the explosive death limit was not taken into account.
Fixed other cases where multiple Vaal areas could spawn in a single area.
Fixed an issue where sulfite could not be collected in areas higher than level 83.
Fixed an issue where item filter settings were not saved in languages ​​other than English.
Fixed an issue where updating an item filter on the website caused it to be deselected in the game.
Fixed a bug in the Russian language screen where the names of rare items were not displayed correctly.
The curved paths on the world map are now straight again.
Source : Path of Exile Forum