Plant Nanny Water Reminder with Cute Plant BEST APP 2020
Plant Nanny is a water reminder app created by Fourdesire, available for Apple and Android users. It combines health and fun and reminds you to drink water regularly. Cute plants keep you company every day by living in your phone.
To keep the plant alive and grow, you have to water it by drinking water throughout the day.
The app calculates the cups of water that you should eat using your activity level and your weight and reminds you to drink water at regular intervals. If you do not drink enough water every day, your plant will die. With this app, you can choose plants to grow, and you can watch your plant become an adult.
• Many Lovely Plants and Flowerpots
Plant Nanny allows you to have a lot of cute plants living on your Smartphone. You can put your plants into flowerpots of your choice.
• All Kinds of Common Cups
Plant Nanny supports all kinds of standard cups that we use in our daily life. The app allows you to customise cups with different capacities.
• Grow Up and Explore More Plants
Once your little plant is grown up by your day-to-day care; you can unlock new plants.
• Feed Plants via One Button
You can feed your plant when you drink water with one single button. Plant Nanny reminds you how many cups of water you need every day.
• Track Your Drinking History
Plant Nanny records your drinking history every day. It will help you to have a regular drinking habit and a healthy body.
Other details of Plant Nanny– Water Reminder app: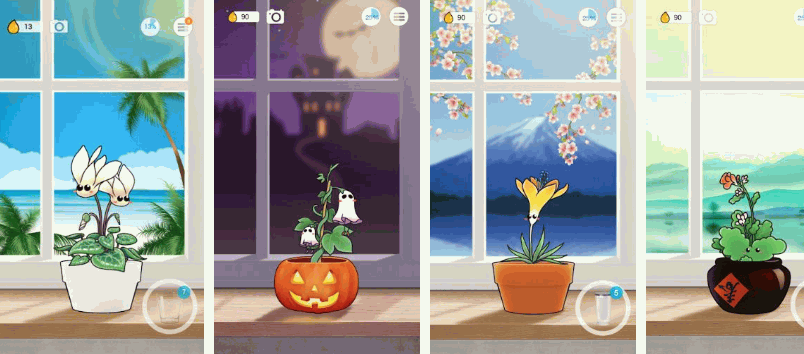 Plant Nanny in App Store Ranking:
* Top 1 in Germany
* Top 1 in Russia
* Top 1 in Italy
* Top 1 in Brazil
* Top 1 in Norway
* Top 1 in other 10 countries

Ranking in Health & Fitness:
* Top 1 in Taiwan
* Top 1 in Japan
* Top 1 in France
* Top 1 in China
* Top 1 in Italy
* Top 1 in Hong Kong
* Top 1 in Germany
* Top 1 in other 15 countries
Play Store Rating: 4.5 (with 2,58,897 reviews)
Play Store Installs: 1,000,000+
App Store Rating: 4.5 (with 126 reviews)
In-app Purchases: Yes 
DOWNLOAD Plant Nanny Water Reminder APP Latest Version
What's New
Version 1.10.2: Fix minor bugs and improve efficiency
For more information and latest updates stay tuned with thegameroof.