What Does Stadia's Launch Mean for Online Gaming?
Know Stadia? It's Google's reimagining of what high powered gaming is: no longer brought to you on your Playstation or Xbox, or even a gaming PC, but gorgeous high definition gaming all powered by remote servers over high speed internet. Supported devices include computers (via the Chrome browser), TVs with Chromecast Ultra (plus a Stadia controller), plus a number of mobile phones along with the controller. Some Playstation, Xbox, and Switch controllers are also supported (along with a trusty keyboard and mouse), depending on your device.
Sounds like a dream come true, right? That you no longer need extra 'bits' to game with? However the reality of the situation is a little less exciting (at least currently) than the proposition.
Note: Stadia is only currently available in Belgium, Canada, Denmark, Finland, France, Germany, Ireland, Italy, Netherlands, Norway, Spain, Sweden, United Kingdom, and United States. You may be able to get around region blocking by using a VPN, so long as you have a credit card from an available country.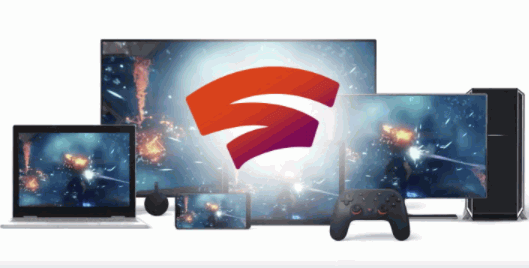 Time will tell who will win
The Stadia launch seemed like little more than a puff in the wind
While there was plenty of hype in the leadup to the Stadia launch in November of 2019, the actual launch itself proved a little lackluster. IGN even labeled it as feeling like an "expensive beta," with features either not quite hitting the mark or straight out missing altogether.
This may have actually been the case. If Google were locked into a launch date and didn't want to delay it further, then launching with features incomplete (and added later) would be a good way to go.
The fact that the product was costly and barren at launch meant that it failed to attract the crowds such a platform seems worthy of. That, and not everyone has a high-speed internet connection, of course.
Things have changed (a little) since launch
Six months on from launch, Stadia has gradually added more features that make it feel like a real gaming platform. While Crowd Play, State Share, and YouTube Streaming are still in the works, you're able to game quite comfortably from the platform, depending on your requirements for 'fun' gaming.
Games are available to purchase on the platform, or for free if you subscribe to Stadia Pro. Titles include PUBG, Assassin's Creed, Red Dead Redemption, plus other games that aren't co-op based such as The Turing Test and Final Fantasy XV.
The issue with cooperative play on Stadia, like you'd do on your Xbox One, is that the games are barren of players, unlike its competitors. Over at The Verge, they note that on their launch of PUBG, only a handful of people entered the game on parachute drop alongside them and then they realized the other players already in the game were simply bots.
When a bot is created well, then it can mimic real-life players, however this is difficult to achieve. The player from The Verge was well aware that the players were bots from their lackluster and glitchy behavior. This kind of defeats the purpose of these sorts of games. The issue appears to lie in cross-system play – being paired with players across all platforms, whether it's via the browser, phone, Xbox, or Playstation, as well as the controller that you use to play the games. While Google will certainly iron this out, it takes away from the playability of certain games for the time being.
It may mean that Google will start creating their own games and/or even start up their own online casino space, now that legislation is being brought in around the world that allows real money online casino play. The NDE editor believes Google's entry into this market will be the end of many smaller players that rely on no deposit offers to lure players. However, whether Google will bring this into existence is another matter.
The entry fees
One of the most curious parts of Stadia's original proposition was the steep price of entry to the platform – $129 plus then a subscription to Stadia Pro if you didn't want to purchase games.
In April 2020, Phil Harrison, Vice President and GM, Google Stadia announced that the fee would be waived and players would receive 2 months of Stadia Pro for free, due to the rise in interest in gaming during the coronavirus lockdowns. The subscription fee following the free period also is reduced from the original cost.
This makes Stadia more appealing to gamers than ever before – so its definitely a good time to get on board and try it out.
The verdict
While Stadia is still a little clunky and missing features you'd like, the gameplay itself is gorgeous with the right internet speeds. This means that it likely is the start of a gaming revolution. Whether Google's Stadia will be leaders in the space or another platform will take top spot is yet to be seen.
The other issue is that online gaming via mobile is taking off, particularly in emerging markets, where mobile internet speeds aren't necessarily as stable and high-speed as Stadia needs. Until 5G rollout ramps up significantly around the world this type of play isn't as lush as you'd like.
Yes, Stadia is an indication of the future of gaming, but the overall picture isn't quite complete yet. Don't let that stop you from hopping on the platform and checking it out for free, though, especially during this time!