How to fix League of Legends "d3dx9_39.dll missing" error
Have you probably reinstalled your operating system or League of Legends, and the client is now working fine, but you can't get into a game due to an error message saying d3dx9_39.dll is missing? It is difficult to fix this issue on the Internet, but it is simply about getting a suitable DirectX download.
How to Repair League of Legends Error "The Program Can't Start Because d3dx9_39.dll is Missing From Your Computer" in Windows 10. Launch error LeagueClient.exe System Error in Windows 8. Works on Laptops and PCs made by Samsung, Lenovo, Toshiba, Asus, Acer, HP, Dell, Alienware.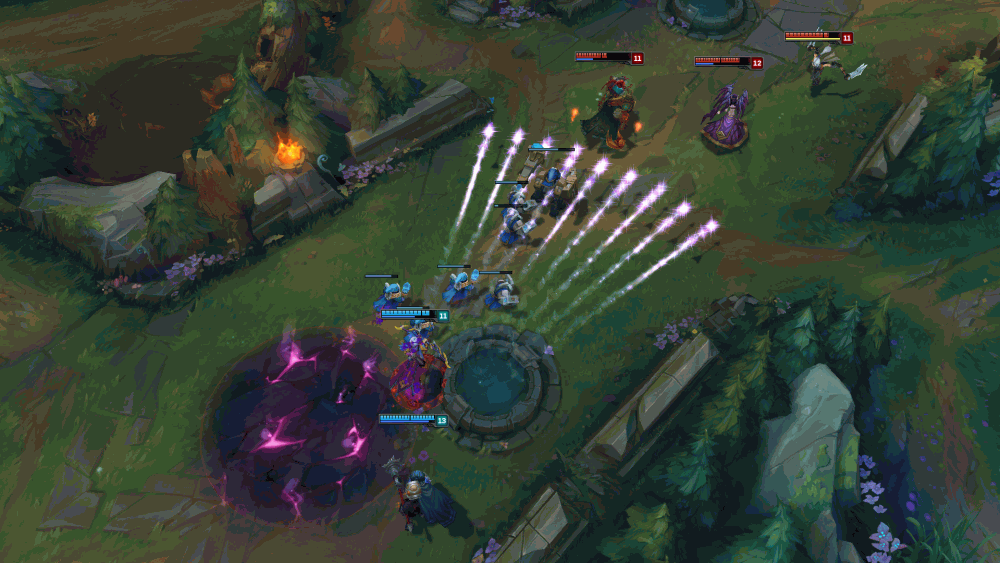 The fix is ​​as simple as downloading the DirectX package from the official Microsoft website. This is an executable file that may raise an eyebrow, but even your computer will remember it from Microsoft when you try to run it, so don't worry, there is no malware.
Make sure League of Legends is running as an administrator. You can toggle this by right-clicking the shortcut, going to "Properties", and switching to the "Compatibility" card. Check the box next to "Run this program as an administrator", and you'll be ready to go.
Searching for a fix of the "d3dx9_39.dll missing" error might lead you to go widely on the Internet, as it has done for me in the past, but this particular method has proven to be very fast and does not require visiting suspicious links or downloads. You usually don't see this fix in the best results because it hides on Reddit without any backup sounds.
Technically, Riot games indicated the same way to fix the bug but provided a link to Microsoft's website instead of a direct link to download DirectX, which might confuse some players.
If this method doesn't work for you
There are some alternatives like downloading and manually placing .dll in System32, but this option is risky, and I haven't tried it yet. Therefore, I cannot recommend this course.
How to fix Firewall Error League Of Legends: Unable To Connect
Solved this error by following the steps listed below:
Go to" C:\Riot Games\League of Legends\RADS\projects"
Delete the Folder called "lol_launcher"
Relaunch League of Legends
The patcher will download a new "lol_launcher"
How to Fix d3dx9_39.dll Missing Error?
When launching some games, the system may display a pop-up message about the absence of some files. Usually, it is d3dx9_39.dll and others. So, we will tell you how to fix the "d3dx9_39.dll is missing" error.
This error indicates that the game or program requires the directX9 library to run correctly. Usually, this error can be obtained when running the old game on the new system. For example, Windows 10 already pre-installed DirectX 11, which of course, does not contain libraries from previous versions with d3dx9_39.dll and others. We do not recommend downloading the d3dx9_39.dll library from unknown websites to anyone. You never know what is hidden under this library. To resolve this problem with the d3dx9_39.dll error, we recommend using a special DirectX End-User Runtimes program, which you can download from the Microsoft official site. This installer will analyze the existing libraries on your system and add the right ones by downloading them from a reliable source.
After installing necessary components like d3dx9_39.dll, you can enjoy the game or program even without restarting. By the way, the installation is completely automated and does not require in-depth knowledge.
System Requirements of League of Legends:
Minimum System Requirements
Memory:2 GB
Graphics Card: AMD Radeon HD 5670
CPU: Intel Pentium 4 2.00GHz
League of Legends File Size:8 GB
OS: Windows XP (Service Pack 3 ONLY), Windows Vista, Windows 7, Windows 8, or Windows 10
Recommended System Requirements
Memory:4 GB
Graphics Card: AMD Radeon HD 5670
League of Legends CPU: Intel Pentium 4 3.00GHz
File Size:12 GB
OS: Windows XP SP3, Windows Vista, Windows 7, Windows 8.1, or Windows 10