How to transfer or import Minecraft Account
Here may come when you feel the need to transfer your Minecraft account to another account. This is very important because Minecraft is a popular game. Most players prefer to preserve their history instead of moving away from it and creating a new one entirely.
The plan is to transfer your Minecraft account to another email in the easiest way possible. Keep in mind that this method only works with old Minecraft accounts, so you should keep it in mind before moving on.
Before continuing, the first thing you should do is make sure your new email account is up and running if you haven't created one yet. We suggest using Outlook, but you can use any option that is best in your opinion.
Migrating your Minecraft account to a new one is easy, but if you are having problems, we will always have your back.
Import Minecraft Account The steps are as follows:
Visit Mojang migrate page
Details for your new Mojang account
Should everything above fail, contact Mojang
Visit Mojang migrate page :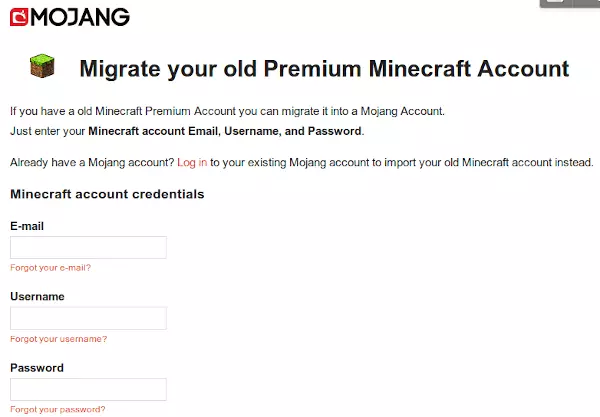 On the page, you can see that you will be asked to complete some forms. Be sure to add the credentials of your Minecraft account in detail. Your email, username, and password are necessary here so that everything goes well.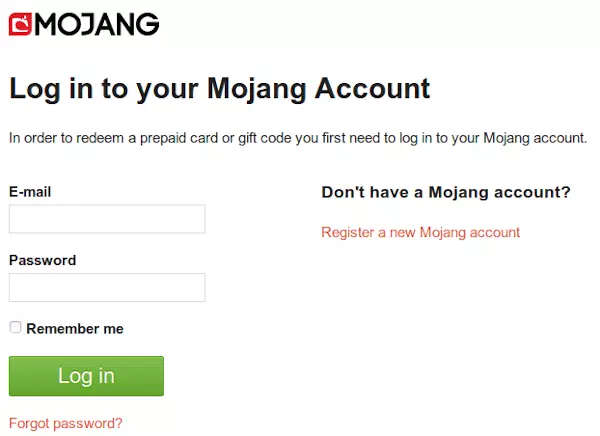 It's unlikely for the steps we've laid out to ever fail, but if things go sideways, then we would like to suggest making contact with Mojang.