Madden NFL 20 Update Latest Version 1.17 Full Patch Notes For PS4, Xbox One, PC
Madden NFL 20 update version 1.17 was released by EA Sports. Client Patch 1.17 is ready for Download, for PS4, Xbox One, and PC.
Madden NFL 20 is an American football video game based on the National Football League, developed by EA Tiburon and published by Electronic Arts. The latest installment of the long Madden NFL series, the game was released for PlayStation 4, Xbox One, and Microsoft Windows.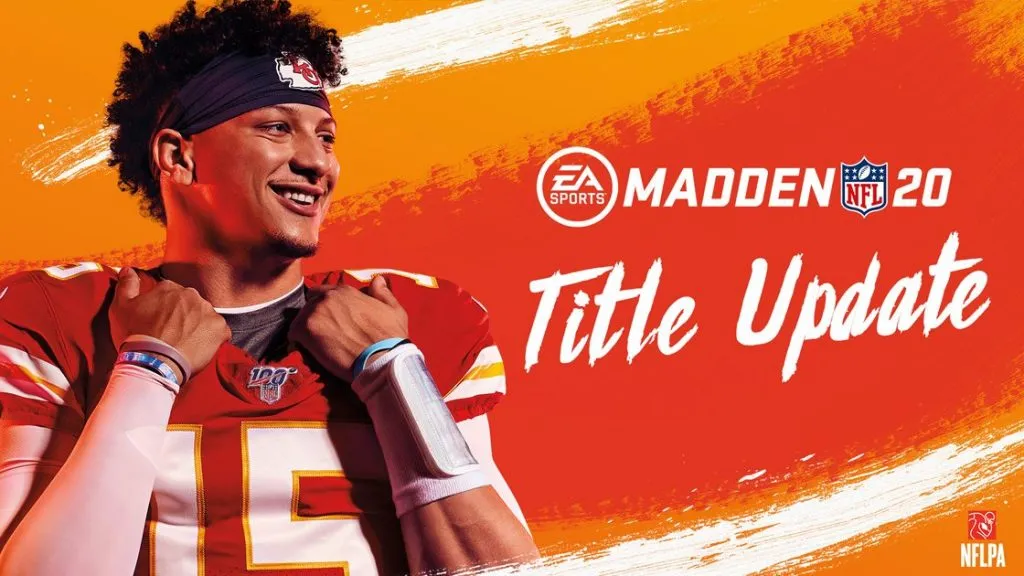 Get the full details on this update below.
This new update implements new X-Factors Players like Packers CB Jaire Alexander, Updated Superstar Players, new Abilities, and much more. There are also other changes and, of course, bug fixes.
Madden NFL 20 Patch Notes 1.17 Update
Global Updates
General stability and connectivity improvements
Updated Ravens field art
Franchise Updates
Fixed an issue causing all players from a downloaded Draft Class file to appear as 'Early First Rounder' in the 'Scout College Players' tile

DEV NOTE:Players will only see this fix when importing a new file or re-importing the same draft class file. The fix activates when the import is processed, so existing leagues will have to make sure to import before it will take effect.

Fixed an issue causing leagues' injury records to be deleted when toggling off the Pre-Existing Injury league setting during the season; this option is now only available during league creation
Fixed an issue with the menu when creating a new Cloud Franchise league, using Real-Life Rosters, and navigating the Choose Week menu
Improved 'Advance Week' loading times in Offline leagues when the league has multiple characters
Fixed an issue in multi-user leagues where menus would persist when another user advanced the week
Added a warning for coaches about save-settings when switching between Offense and Defense in the Auto-Subs menu
Updated players that are "Last Chance" (players that will enter Free Agency the following week if not re-signed) to now be listed as '0' years remaining in the Team Salaries menu
Fixed an issue in the Trade Center menu, making TE's & WR's now show stats for 'Receptions' and 'Receiving Yards'; HB's now display 'Rushing Touchdowns' and 'Rushing Yards'
Fixed an issue causing the 'retire' text to say 'Undrafted' when the Face of the Franchise: QB1 user was cut from the team
Presentation Updates
Various commentary updates
Updated Buccaneers Defensive Starting Lineup presentation to reflect 3-4 defense rather than 4-3
Updated coach tip for the ball carrier 'Give-Up' mechanic
Gameplay Updates
Re-introduced stumbling for ball carriers in specific situations

DEV NOTE:We have re-enabled the functionality that causes ball carriers to stumble when running into traffic in specific situations. We have isolated stumbling to situations where they are necessary but will continue to monitor and take feedback around more situations that may require ball carrier stumbles.

Tuning to reduce the frequency of 'auto-broken' tackles vs. AI-controlled and user-controlled defenders when using conservative tackle on Competitive game style

DEV NOTE:This tuning will significantly decrease the frequency of ratings-based broken tackles on Competitive game style, with an even lower chance of a broken if the conservative tackle is being performed by a user-controlled defender. Conservative tackles can be used via the mechanic and/or by running into the ball carrier to initiate a tackle interaction.

Tuning to prevent 'auto-broken' tackles when the ball carrier is using the cover-ball mechanic on Competitive game style (excluding hit-sticks)
Tuning to prevent the ball carrier from retaining top speed while using the cover-ball mechanic on Competitive game style
Added functionality to receiver Zone abilities 'Rac 'em Up,' 'Double Me,' and 'Max Security' so that they will beat the press vs. man coverage when in the zone
Tuning to slightly increase block-shed speed for the 'Run Stuffer' Zone ability when in the zone
Tuning to reduce situations where AI-controlled players are allowed to cause fumbles on Competitive game style (excluding vs. scrambling QB's)

DEV NOTE:Based on player feedback, Madden players have expressed that AI-controlled defenders can have too much of an impact on the outcome of games when they can cause fumbles as frequently as user-controlled defenders. This tuning change will significantly decrease the chances of AI-defenders forcing fumbles on competitive game style, but does NOT apply when tackling scrambling QB's.

Fixed an issue that prevented the offense from snapping the ball with a player in motion while the defense was resetting the play
Fixed an issue allowing inaccurate sky kickoffs near the sideline to be frequently recovered by the kicking team

DEV NOTE:This has come to be known in the community as the 'Scum Kick.' This fix will force kickoffs that are very inaccurate to sail out of bounds.

Tuning to fix an issue with Steelers QB Ben Roethlisberger's short & medium pass animations to the left
Fixed an issue sometimes causing a player to freeze on the ground after getting tackled by the feet
Fixed an issue allowing an AI-controlled defender to make an interception vs. the 'Gambler' ability in a specific multi-player catch situation
Fixed an issue sometimes causing the kickoff animation to misalign during an onside-kick attempt by an AI-controlled team
Fixed an issue causing the coach-cam play-art to display incorrectly on Strong Open Slot Zone Alert Bubble
Fixed an issue causing a missed handoff when using an audible to End Around plays
Tuning to improve pass leading down on slant routes
Ultimate Team Updates
Added functionality for players to get currency refunds for Superstar Abilities, Zone Abilities and Chemistry

DEV NOTE:All Superstar Abilities, Zone Abilities, and Chemistry will be eligible for a 90% refund at all times. Players can choose to manually go and refund individual abilities/chemistries or the refund will happen automatically when downgrading an item. After refunding, the ability/chemistry will need to be purchased again should you choose to re-equip it.

Added functionality to prevent points from improperly being awarded in specific House Rules when a penalty is committed
Updates to MUT Draft Coach Round

An additional Coach Round has been added at the end of the draft, with the option to choose a new playbook.
Choose 1 of 3 playbooks in the first Coach Round, then have the option to choose a new playbook from 3 NEW choices in final coach round, for a total of 6 playbook options.
Increases chance of getting a particular playbook from 9.38% to 18.75%

Player Likeness update for MUT Legend Rob Gronkowski
Player Likeness update for MUT Legend Calvin Johnson, Jr.
Superstar KO
Snoop Dogg added as an Icon to the Superstar: KO Draft Pool

DEV NOTE:Snoop Dogg joins the Superstar KO fray as a Legendary Wide Receiver. He can't wait to prove himself on the field, but it begs the question: What happened to Coach Snoop?

Additional Legendary players added to the Superstar: KO Draft Pool

TE Rob Gronkowski
WR Randy Moss
WR Terrell Owens
LB Ray Lewis

Additional Superstars added to the Superstar: KO Draft Pool

Chiefs DT Chris Jones
Packers CB Jaire Alexander
Vikings RB Dalvin Cook

Additional Presentation has been added to the Superstar: KO Stadium

New cameras and beauty shots
Team coach added to stage for winning team celebration
Source:EA / Madden 20
Madden NFL 20 is available now for PS4, Xbox One, and PC. Stay tuned to TheGameRoof for the latest Madden NFL 20 patch notes, and content drop news for the game.