TRAIL BOSS BMX GAME RELEASED ON ANDROID & IOS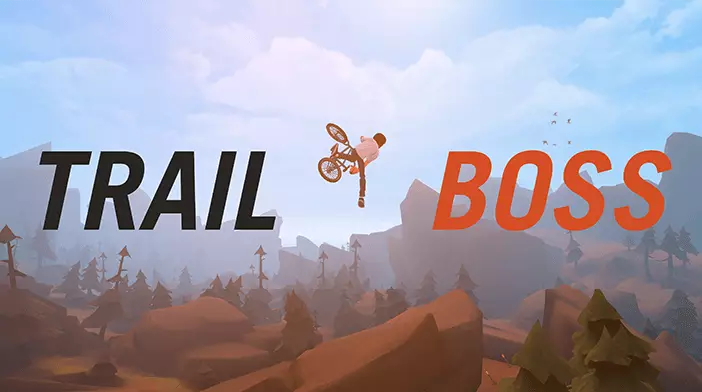 Trail Boss, a new extreme sports mobile game, has had its launch on August 27th for both iOS and Android. Trail Boss is an extreme cycling game in which players navigate through series of increasingly difficult jumps, performing wild stunts and completing diabolical challenges. Taking real-life clues, Trail Boss features huge jumps, technical curves and authentic tricks, all coupled with an exciting sense of speed.
The creators of Pumped BMX and it falls down in a range category of extreme sports sims for smartphones. Developed by Yeah Us!, Trail Boss is an extreme biking game that really takes the player together with the biker.
Trail Boss BMX – Official iOS / Android Trailer
Featuring:
FULL 3D LEVELS : Trail Boss boasts 40 hand crafted, full 3D levels. Carve your own path to the finish line for ultimate creativity!
360 CHALLENGES : From trick challenges to score challenges, from target practice to scaring off the local wildlife.
BIKE CUSTOMISATION : Keep your bike as fresh as your skills with a custom paint job.
ACHIEVEMENTS AND LEADERBOARDS : Compete with your friends and enemies to get first place and crush all the achievements to win bragging rights.
This title boasts some 40 handcrafted levels in full 3D which is essential to game mechanics . It has 360 challenges in four beautiful types of environments. It also offers the player a fully customizable bicycle. The unique taste of this game, its vast content and its dedication to extreme sports phenomena make it easily the biggest bike game yet, at least for mobile phones.
This title is, like Yeah Us! he is called, the spiritual successor of his previous game Pumped BMX, but it has certainly taken the genre from light years away. If we! It is an independent study composed of Mr. Adam Hunt and several independent professionals.
Adam has been playing BMX games since 2011, and has several titles under his belt, with Pumped BMX 2 and 3 reaching # 1 in more than 25 countries. Trail Boss mobile is definitely a game to enjoy, whether you are a fan or not, and it is a premium single payment title.
Game Seller: Adam Hunt
Game Size IOS: 723.8 MB
Age Rating: Rated 4+
IOS Game Price: $3.99
GOOGLE PLAY GAME DOWNLOAD LINK: TRAIL BOSS BMX
Check out our news section to discover the latest games news & latest updates