Apple Arcade Games list, Price and Release Date revealed
The date and the launch price of Apple Arcade were revealed in its "By Innovation Only" event, as well as in compatible games. The next subscription service will arrive on iOS, Apple TV and macOS and, more importantly, without purchases in the application, with new games for iOS that will be a kind of exclusivity for mobile devices, since they are intended for PC but not to Android.
The release date of Apple Arcade is official, and we even know the price you will pay to remain subscribed to the service focused on Apple games. A special Apple event on September 10 revealed that the Apple Arcade launch date is set for September 19, and you won't have to pay anything to try it with a free 1-month trial.
The trailer and the list of currently known games that arrive at the service, as well as the price of the entire shebang, are next, along with two striking trailers …
Games coming to Apple Arcade known so far:
ATONE: Heart of the Elder Tree
Beyond a Steel Sky
Ballistic Baseball
Box Project
Cardpocalypse
ChuChu Rocket! Universe
Doomsday Vault
Down in Bermuda
Enter The Construct
Exit the Gungeon
Frogger in Toy Town
HitchHiker
Hot Lava
Jenny LeClue
Kings of the Castle
LEGO Arthouse
LEGO Brawls
Lifelike
Little Orpheus
Monomals
Mr. Turtle
No Way Home
Oceanhorn 2: Knights of the Lost Realm
Overland
Projection: First Light
PAC-MAN PARTY ROYALE
Rayman Mini
Repair
Sayonara Wild Hearts
Shantae and the Seven Sirens
Shinsekai Into The Depths
Sneaky Sasquatch
Steven Universe: Unleash the Light
Skate City
Sonic Racing
Super Impossible Road
Spidersaurs
The Bradwell Conspiracy
The Enhcanted World
The Pathless
UFO on Tape: First Contact
Where Cards Fall
Winding Worlds
Various Daylife
Yaga
Apple Arcade release date is on September 19, just a day before the new iPhone 11 series launches. The subscription will cost all users $4.99 per month as a Family Subscription, which is quite a bargain. There are currently free trials for the service available, but still, there aren't many details available in terms of user feedback and the overall experience.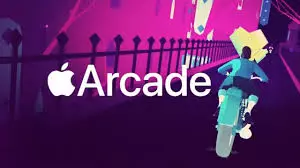 Some of the titles, included in the list of games the service will make available, are highly anticipated and will fit well in the iOS pallet, so in less than 10 days we will see just how deep the rabbit hole really is.