Apple iOS 13.4 / iPadOS 13.4 Beta 5 Developer Version Released What's Changing?
In the early morning news of March 11, a full week from the previous version, today Apple updated iOS 13.4 and iPadOS 13.4 Beta 5 versions, pushing updates relatively 40 minutes earlier.
The size of this update package is only 113MB, which still fixes bugs and improves stability. There are no other new features.
At the same time, the iOS 14 system is already under development. According to previous years, it should be released at the WWDC 2020 developer conference in June. However, due to epidemic problems, it is uncertain whether it can be held on time.
● New mail toolbar
The Mail application has a completely new design of the toolbar, which opens the distance between the reply icon and the delete icon. Apple put these two buttons together in iOS 13, causing some people to accidentally delete emails without responding to them.

The new design available when viewing emails places the reply button to the far right, the delete button to the far left, and the folder and marker icons between them.
● iCloud folder sharing
iCloud Folder Sharing was originally planned to be launched as a new feature of iOS 13, but it was difficult to advance during the beta test to remove it. In iOS 13.4, iCloud folder sharing is finally available, so you can share folders in the Files app with others.
● New Memoji stickers
Apple introduced Memoji stickers in iOS 13, which are Emoji-style stickers that can present Memoji and Animoji characters. In iOS 13.4, there are 9 new mapping poses to choose from, including shocked expressions, hearted faces, eyes rolling, and more.
● MacOS / iOS / tvOS universal purchase
Apple introduced new features that allow developers to bundle iOS apps, tvOS apps, and macOS apps together with a single purchase. This change will be very convenient for both developers and customers, as iOS and macOS users will be able to purchase cross-platform applications. Developers will also be able to create discounted Mac and iOS bundles for the first time.
● CarPlay
Citing iMore's Rene Ritchie report, CarPlay will have new call controls and third-party navigation controls.
● CarKey API
Citing foreign media reports 9to5Mac: iOS 13.4 has a new API called CarKey, which is designed to allow iPhone and Apple Watch to unlock, lock and launch compatible cars.
Users will be able to use CarKey in NFC-enabled vehicles, while an iPhone or Apple Watch can unlock the car when held nearby. No Face ID authentication is required, and the initial pairing process will be done through the Wallet app.
CarKey can be shared with others, such as family members, and drivers can invite them to access keys on their Apple devices through the Wallet app. According to a flag in the code, Apple is working with some automakers to implement the feature in the iOS 13.4 update.
● Location services
According to the iOS 13.4 and iPadOS 13.4 update logs, when an application requests Always Location Service authorization for the first time after obtaining authorization to "use the application", the user's iPhone or iPad will immediately display an authorization prompt.
It is unclear what this change means. But some apps that want to always have access to a user's location are frustrated by Apple's location service changes introduced in iOS 13, which restrict access. Some applications, such as Tile, want to be always accessible to provide full tracking capabilities.
● Keyboard Shortcuts on iPad
For the iPad, there are new keyboard shortcuts in the Photos app for searching between tags, searching, and creating albums. In full screen mode, there are also keyboard shortcuts for deleting photos, copying photos, and entering edit mode.
● Shazam Shortcuts Action
When creating shortcuts in the Shortcuts app, a new "Shazam It" method was added.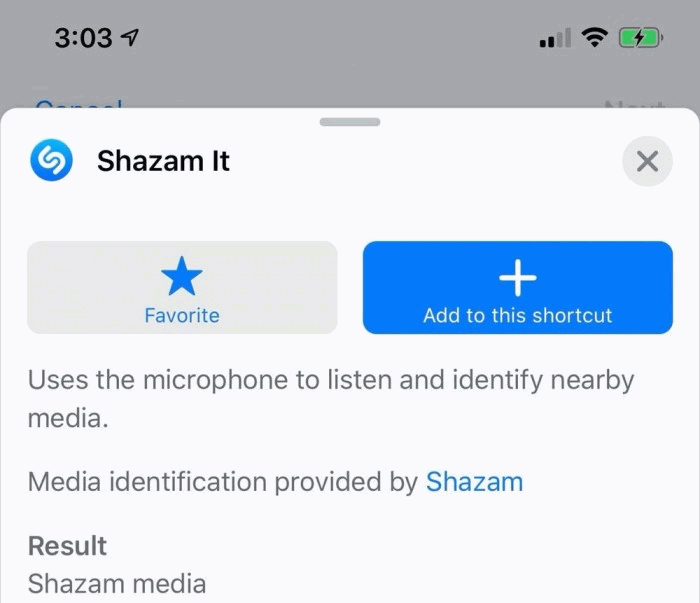 ● iPadOS hardware key remapping
As developer Steve Troughton-Smith points out, there seems to be a new option to remap hardware keys on the keyboard connected to the iPad.
For more information and latest updates stay tuned with TheGameRoof.