Change Your Name in Fortnite Battle Royale
Are you tired of your old Fortnite username and looking to switch things up? Changing your name in Fortnite Battle Royale is a simple process, but it's important to choose a name that reflects your personality and style. In this article, we'll guide you through the process of changing your Fortnite username and provide tips on how to choose a new name that suits you.
There are several reasons why you might want to change your display name in Fortnite. This is the name that is shown to opponents or other players in save-the-world mode.
Perhaps you have now acquired a new online name and are dissatisfied with the old one. You may want to try something new. In Fortnite, you have the opportunity to do this very simply and easily. We show you how to do it on PC, PS4 Mobile and other platforms.
How often can you change your Fortnite name?
This works every two weeks via your Epic account on the Epic Games website. So if you are dissatisfied with a new name, you can choose a new one after 14 days. Accounts on PS4 and Xbox One, which adhere to the times of PSN-ID and Gamertags, are an exception.
How to Change Your Epic Games Display Name and Fortnite Display Name
Step 1: Visit the Epic Games website
To change your Fortnite username, you'll need to visit the Epic Games website. Log in to your account and navigate to the "Account" section.
Step 2: Click on "Personal Info"
Once you're in the "Account" section, click on "Personal Info." This will take you to a page where you can edit your account details.
Step 3: Edit your display name
Scroll down to the "Display Name" section and enter your desired username. Keep in mind that your new name must be between 3 and 16 characters long and cannot contain any special characters.
Step 4: Save your changes
Once you've entered your new username, click on "Save Changes" to update your account details. Your new name should now be displayed in-game.
Tips for Choosing a New Username
Keep it simple: Shorter names are easier to remember and type in.
Be unique: Try to come up with a name that stands out from the crowd.
Reflect your personality: Your username should reflect your personality and style.
Avoid offensive or inappropriate names: Fortnite has strict rules against offensive or inappropriate usernames, so make sure to choose a name that follows the guidelines.
How to Change Fortnite name on PC?
For PC gamers, changing the name to Fortnite is straightforward.
First, visit the Epic Games website
Log in there with your login details (email and password)
If this is a new device that you are logging in from, the 2FA code is now important
After logging in, click on your account name in the top right corner and select the "Account" option
Under Personal Data, the first point is the display name, which you can change there.
Then you enter the name again in another field to confirm it. Also, check that you understand that you cannot change the name again for two weeks.
Confirm this now and your name has changed.
Can't Change Fortnite Display Name?
If you can't confirm after entering the name, it's probably because you changed the name less than 14 days ago.
Another possibility is that you have not yet verified the email address associated with the account. To do this, log in to your email account and search for the email from Epic Games. There you follow the link to confirm the account.
Since changing PSN names officially works, you can also change your Fortnite name on PS4. Here Fortnite uses the PSN name.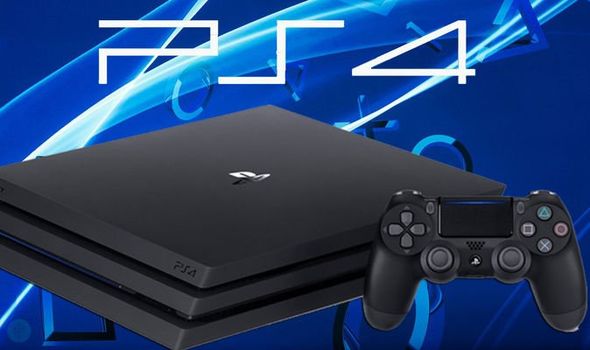 Does it cost something?
This change is free for the first time. If you want to change the name repeatedly, you will be charged € 9.99 per change. As a PS-Plus customer, this only costs € 4.99. Keep in mind that after changing the display name of your PSN account, it will also appear in other games.
Change PS4 Name:
Select "Settings" in the PS4 menu
Now go to "Account Management" and then to "Account Information", "Profile" and "Online ID".
Now enter the desired online ID or use one of the suggested names
Now follow the instructions in the menu to complete the change.
It is only possible on the PS4. It's not possible on the PS3 or PS-Vita.
If you are unsatisfied with your new name, you can undo the change.
If you want, you can change your PSN name in the browser – Here's how.
Change Fortnite name on Xbox One
On Xbox One, changing the name behaves similarly to how it did on PS4. Here, the display name is also tied to the console account.
So it would help if you changed your Xbox gamer tag to have a different name on Fortnite on Xbox.
Change Xbox gamer tag (in the browser):
Visit the Account.xbox.com website
Log in there with your data
Now select the Change gamertag option
Enter the new name in the box for the gamertag and then check the availability
If everything is ok, click on update
Changing Xbox Gamertags is free the first time. Again, keep in mind that changing the Gamertag will change your name in more games.
Change Fortnite name on the Nintendo Switch
You can easily change your Fortnite name on the Nintendo Switch via the Epic Games website. Its works like the name change on the PC in point 1 of this article.

Visit the Epic Games website
Log in there with email and password or create an account
Then click on your username in the top right and click on Account in the dropdown menu
Under the item "Personal data" you now enter the new, desired name
Then you connect this account to your switch account under "Connected accounts".
You should now see the name in Fortnite on your Nintendo Switch that you entered on the website.
Change Fortnite Name on iOS and Android
If you play Fortnite as a mobile version on Android or iOS, you can connect the game to your Epic Games account after installation.
This also gives you the opportunity to change your Fortnite name.
As with the Switch or the PC version, you change your display name on the Epic Games website.
Gets the website of Epic Games on
Click on the 3 lines in the blue box at the top right and click on Login.
Now you will be asked to log in with your email and password
Once you have logged in, select the blue box with the 3 dashes again, click on your account name and then on "Account"
You end up with the options for "Personal Information", where you can customize the display name
If you change the name now, it should also be changed in your mobile version of Fortnite the next time you log in
In conclusion, changing your Fortnite username is a quick and easy process that can help refresh your gaming experience. Just remember to choose a name that reflects your personality and style while following the guidelines set by Fortnite. Good luck!