CoD Modern Warfare & Warzone – New Playlist Updates and Double XP-Events
Activision has always been great when it comes to introducing new content for its players. The developers of Infinity Ward announced Call of Duty: Modern Warfare and Warzone playlist updates. There will also be a Double XP event.
In the coming days, another incentive will be offered to players in Call of Duty: Modern Warfare and Warzone, this is an excellent option for all new or current players, so be sure to enter the battlefields this weekend.
Triple Feeding Weekend has been announced! It will begin this Friday, July 31, 2020. As part of the event, Modern Warfare and Warzone players will receive double experience points and double experience points for their weapons. Additionally, the progress in the Battle Pass is also doubled.
But that's not all, and new playlist updates are already live with immediate effect to provide additional variety in Call of Duty: Modern Warfare and Warzone.
Activision lined up a slew of new events featuring popular streamers, athletes, and even celebrities to keep you relaxed during this global lockdown.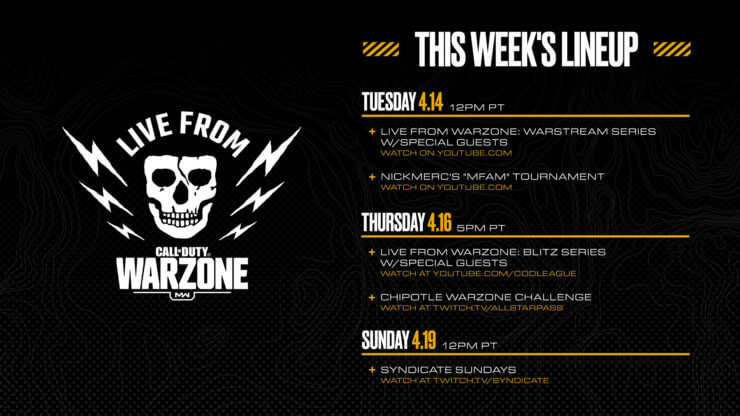 Here are the Playlist updates across all platforms
Call of Duty: ModernWarfare
Gunfight (no Blueprints)
Gunfight 3v3 – Knives Only
Deathmatch Domination and Drop Zone
Shipment 24/7
Shoot House 24/7
Call of Duty: Warzone
Removes Plunder Quads
Adds Plunder: Blood Money Trios
Source Twitter
You can read all about the new content, playlist, and events of the week in detail in the Activision blog post here.