Diablo 4 and Overwatch 2 are officially delayed
Earlier this year, Activision had announced that Diablo 4 and Overwatch 2 would not be released in 2021, leaving the release forecast open. But suppose many thought games could hit 2022. In that case, the news is far from encouraging, as in its last quarter financial results report, the company has officially confirmed that both Diablo 4 and Overwatch 2 will be released later than initially. Planned.
Although no date has been set, likely, they will only be released from 2023 onwards, as in this same presentation, the company states that they plan to deliver a substantial amount of content in the next year and that they could therefore postpone the two projects a little more.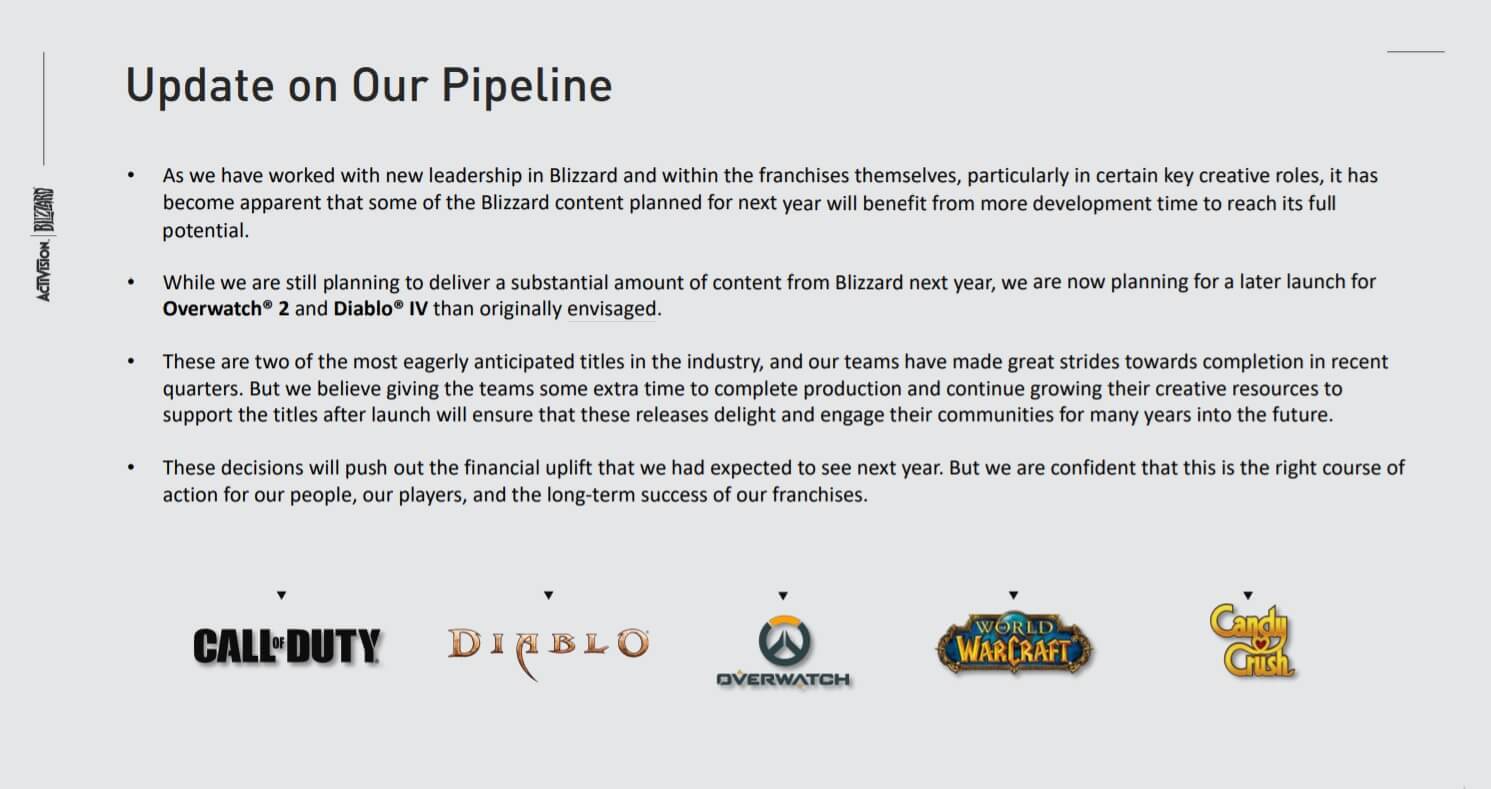 During this investor presentation, it was also revealed that co-leader Jen Oneal has stepped down, leaving Mike Ybarra as the sole boss of the company.
Diablo 4 promises a darker experience than its predecessor, bringing a mood closer to Diablo 2, which recently received its revamped version with Diablo II: Resurrected. Already Overwatch 2 intends to offer, in addition to traditional competitive modes, story missions, a coordinated campaign with details of the world and characters of the series.