Download PUBG Mobile 0.15.0 Update / New Features
The release date of the PUBG Mobile 0.15.0 update was October 16, and that is today! While Fortnite The End Event opens a completely new chapter in the great Battle Royale show, the new update of PlayerUnknown's Battlegrounds comes with several interesting features as well. Mainly, it opens the new Halloween game mode "Survive Till Dawn", the Payload mode, and other improvements are still being made.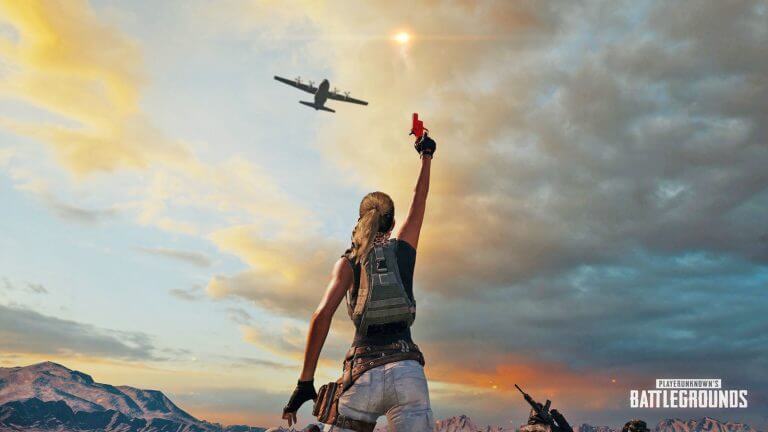 The Darkest Night is disconnected due to tuning, and today's maintenance schedule is between 12 a.m. and 7 a.m. UTC Tencent Games released details about the next content last week, and they have given us an idea of ​​the innovations in their path. Mainly, the new payload mode allows players to fly helicopters and even allows combat to take place in the air. In addition, another additional feature is the recovery of teammates, which allows collecting identification cards of dead teammates and reviving them in the Communication Tower.
Naturally, no good update would be complete without new weapons, and PUBG Mobile 0.15.0 brings its fair share. As of today, the new weapons available include MGL Grenade Launcher, M79 Grenade Launcher, M3E1-A, RPG-7 and the legendary and iconic M134 Minigun (the "mini" title might not be the most accurate description). In addition, you can now invoke an air strike against your enemies or use the Vehicle Repair Package to repair vehicle damage.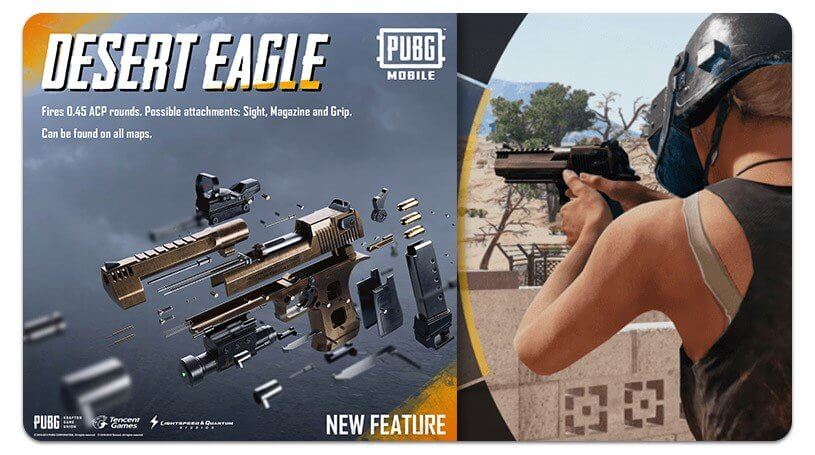 Other features include the modified skybox, background objects, colors and many other Halloween-themed decorations for Halloween Survive Till Dawn mode. PUBG Mobile's rewards are also improved, as the new hostile faction of humans is now added to the game and can be found in abandoned fortresses and factories. Killing zombies also provides you with a special team for biological warfare, effective against both zombies and regular players.
One of the most important new features that this update brings is the Ledge Grab capability, which allows players to more easily climb from one building to another, or between containers. The previously inaccessible places are now available for the first time, so we will see in which direction this will go. Fans of the old school FPS will also welcome the addition of the cult cult eagle gun, which traditionally comes with the highest damage production of all guns, but also with the fastest mouth speed. Now you can drive the new amphibious armored vehicle BRDM-2, which is an all-terrain vehicle suitable for combat. It has bulletproof tires and will be available for all maps.
PUBG Mobile Update 0.15.0 is now officially launched, so you can go and enjoy all its new features if you are a player. You can now leave a spray tag on any object on the map and glasses now have their own separate slot, so it won't be shared with face masks anymore. Performance is also optimized a bit, graphics improved, and the game is overall tweaked to feel smoother and better. If you update the game anywhere between today and October 22, you will also get 2,000 BP and a Parachute Trail x1.
PUBG Mobile 0.15.0 Update
PUBG Mobile 0.15.0 update adds a Payload mode, tweaks Survive Till Dawn, and improves performance
What's New:
Payload Mode (coming soon)
Comes with Helicopter, RPG, Missiles, and more
Items: Air Strike Beacon, Vehicle Repair Pack
Recall: Revives teammates
Updates:
Item/Vehicle: Desert Eagle, BRDM-2
Vaulting: Improves movement
Explosive Barrels: Blow them up to deal damage
Survive Till Dawn: Halloween, new human faction & items
Graffiti: Spray away!
Improvements:
– Modified weapons & gears
– Improved fluency, control, power consumption, performance and Lobby UI
Download PUBG Mobile 0.15.0
* Requires a stable internet connection.
* PUBG MOBILE recommended system requirements: Android 5.1.1 or above and at least 2 GB memory. For other devices can try out PUBG MOBILE LITE