Download PUBG Mobile 0.17.0 APK Beta Latest Version
The developers have not yet announced the PUBG Mobile 0.17.0 Version release date. But the beta of the PUBG Mobile 0.17.0 is available for download, so you can enjoy the following features before the global release.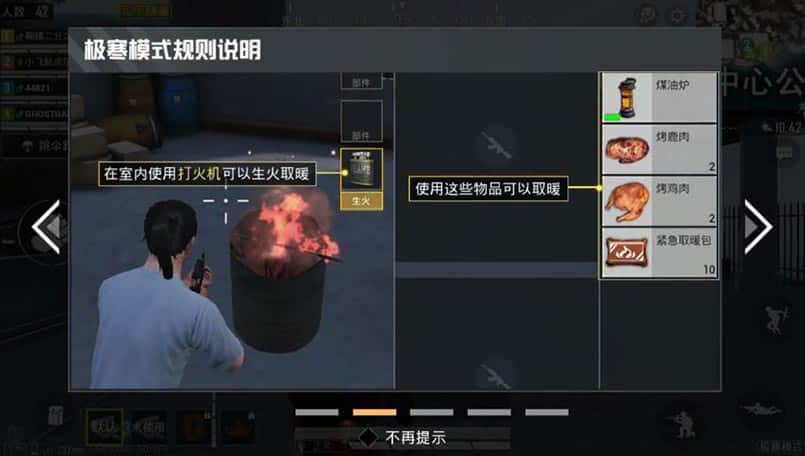 The new update might bring in many new additions such as death camera, colorblind mode, and extreme cold mode. In addition to this Erangel map, you may also get a new game theme. This includes Arcade and Amusement Part which allows players to play some mini games.
PUBG Mobile YouTuber Mr. Ghost Gaming unveiled all new content in 0.17.0 beta, including death camera, Extreme Cold mode, colorblind mode and changes to Erangel.
Players can try all of these features by downloading the PUBG Mobile 0.17.0 beta. Currently, the trial version is only available for Android devices.
PUBG Mobile 0.17.0 Update Add Death Cam, Extreme Cold Mode
PUBG Mobile 0.17.0 Death Cam Mod
Death Cam is now available in the PC version of PUBG and players are constantly asking to add it to PUBG Mobile. Apparently, the feature is added with the 0.17.0 update, which will let players see how their enemies have killed them.
PUBG Mobile Cold Extreme Mode
Cold Extreme Mode is the new survival mode in the PUBG Mobile 0.17.0 beta version. In this mode, players have to stay in the bitter cold by finding firewood and setting fire. Players can also hunt and eat animals and chickens during the "severe cold wave". Gameplay will temporarily appear for the upcoming harsh cold wave, which will allow players to find shelter and prepare to stay alive.
Colour Blind Mode
During PMCO 2019 Fall Split Global Finals, Tencent announced that Color Blind Mode would be added to PUBG Mobile in 2020. Color Blind Mode is available in beta with a 0.17.0 update, making the game even easier. …
How to Download PUBG Mobile 0.17.0 APK Beta ?
PUBG Mobile 0.17.0 update is expected to arrive on end of January. For the 0.17.0 beta stage, anyone can install this update and try the new content for the next update for PUBG Mobile, these are the steps to install the Beta version of PUBG Mobile 0.17.0
Download PUBG Mobile 0.17.0 APK Beta Version 2020
Players can enjoy the BETA Version without uninstalling the standard version of PUBG Mobile. To take action from the Standard Edition, use PUBG Mobile from Apple Store or Play store.
BETA PUBG MOBILE 0.17.0 FILE INFO
| | |
| --- | --- |
| Game Name | PUBG Mobile Beta |
| Package | com.tencent.igce |
| Size | 1.39 GB (1496607189 bytes) |
| Latest Beta Version | 0.17.0 (11700) |
| Minimum Android Version Required | Android 4.3 (Jelly Bean MR2, API 18) |
| Update Year | 2020 |
| Category | Android |
Download the PUBG Mobile apk and data file from the above link.
Navigate to download folder.
Click on downloaded file
The installation process will take up to 3-5 minutes, depending on your phone performance.
After completion of the installation, Open the PUBG Mobile beta app and Sign In using the Guest account.
Now you have become an early beta tester of Pubg 0.17.0 version.
NOTE: PUBG Mobile 0.17.0 beta version is only available for Android users but iOS Version Will Soon be available.
Stay tuned to TheGameRoof for the latest PUBG patch notes, and content drop news for the game.