Download PUBG Mobile Beta Version 0.16.2 New Update
PUBG Mobile 0.16.2 beta new update is now available. And you can simply download and enjoy the game on your smartphone. The new beta update brought a lot of new features .
The mobile version of Tencent Games' PlayerUnknown's Battlegrounds Mobile is ready to launch the new update 0.16.2 and will bring a lot of changes, as the beta version suggests. PUBG Cellular 0.16.2 Beta Update: The highlight of this patch update is its new Rage Gear Mode along with some extra unique features coming in the future.
A New SMG Gun MP5k will be added. (It has to release with 0.15.0 update but it has not released. so, we can expect it in the next update).
A New Collaboration with Walking Dead. Teasers can be seen in the Erangel map like hordes are placed in the map.
New Erangel 2.0 will be so natural and beautiful to look.
If you have Unlocked the companion bird then you have seen a video where we can see what we will get in the next update.
A new UAZ skin has been added.
Dasiya name is changed to sedan and colour is changed to red colour.
A New Character of lady named Sara will be added in the New Update.
New M416 gun named Wanderer and this is already in the Pubg Mobile.
Royal Pass 11 will be added and there will new Outfits and characters and missions.
There will be underground houses in the New update in Erangel Map.
There is only one problem with the international version of PUBG Mobile for Android: the international version of the game is always months away from the Asian edition in terms of game updates. In fact, many players choose to play the Asian version just for that reason. Fortunately, Tencent and Blue Studio seem to have taken note of this fact and have just launched a new beta channel that greatly shortens the time between one version and the other. Now we finally have the opportunity to test the latest functions without the language barrier getting in our way.
Changelog: PUBG Mobile Beta Version 0.16.2
FPP/TPP:
Good news for all Pubg Mobile lover from this update you will be able to switch from FPP mode to TPP mode or vice versa, it is similar to Call of Duty Mobile if you have played.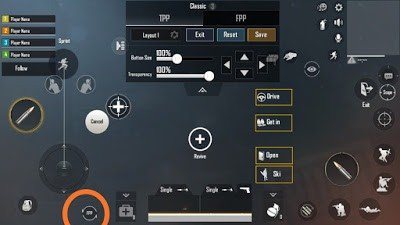 EvoGround Mode:The new map is added to the EvoGround mode.
RageGear – TDM ( PlayLab )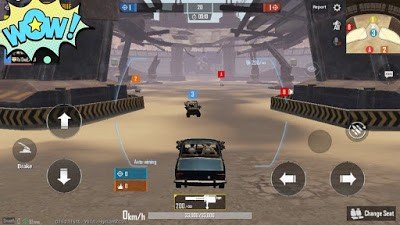 TDM Alpha – TestMap ( Team Deathmatch ).
Winter Mode in Erangal Map:
Some of the location in Erangel map is covered with snow ( this is only for a limited time ).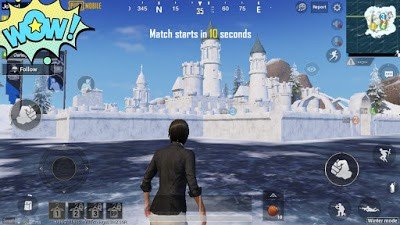 PUBG Mobile opened its beta testing of the 0.16.0 version in which anyone can participate and play in advance.
PUBG Beta 0.16.2 Installation Guide:
1) First, you have to download the game from the link given below.
2) After that, you have to enable unknown source permission if it is disabled.
3) And then install the Game
Done…
TECHNICAL INFORMATION
License Free
Category Action/Adventure
Language English(35 more)
Package Namecom.tencent.igce
Date 21.10.19
PUBG Mobile 0.16.0 Update Release Date and Erangel 2.0



1.Classic mode – Firearm balancing:
Bolt action sniper rifles: Damage to the torso increased by 30%, from 1.0 to 1.3.
AWM: Bullet damage lowered slightly from 132 to 120.
SMG: Damage to the torso increased by 5% and damage to the limbs increased by 5%.
Crossbow: Damage to the torso increased by 40%, from 1.0 to 1.4, and damage to the limbs increased by 20% from 1.0 to 1.2.
S12K: Damage of each bullet increased from 22 to 24.
Sawed-off shotgun: Damage of each shot fired increased from 20 to 22.
S686/S1897: Damage of each bullet increased from 24 to 26.
Shotguns: Maximum traveling distance of shots decreased from 1,000m to 150m.
Duckbill: Changed "increased the horizontal spread of shotgun bullets and reduced vertical spread" to "increased the vertical spread of shotgun bullets and reduced horizontal spread".
2.Improvements to the BRDM-2:
When players are already in the vehicle, only teammates can get in.
Players from other teams cannot get in.
3.Leaning improvements:
Improved the angle when leaning to the left to give players a better vantage point.
4.Performance improvements:
Further reduced lag in Team Deathmatch.
Improved the rendering resource usage for high-spec models in TDM.
Reduced resource usage for some high-spec models.
Improved the basic frame rate of some low-spec models to increase smoothness.
Further reduced the resource usage of various models in battle.
Smoothness when rotating the camera, opening scope and moving through the map has been improved.
Reduced the loading time required for some Android devices to enter battle.
5.Actions:
Optimized the switching between different actions to make actions look smoother and more natural when switching between them quickly.
6.Settings:
Customizable settings of Team Deathmatch are now separate from Infection mode settings.
Players can set different UIs for Classic mode, Team Deathmatch, and Infection.
7.Outfit selection:
Improved outfit selection to select the gender before the facial shape, hair color and other parameters.
8.Improvements to the sharing screen:
Higher quality items shared are now highlighted.
9.Improvements to the Lab:
Optimized the Lab to reduce lag.
Bug Fixes: Scene Bugs:
Fixed a bug where the two sides of a building window in Miramar were inconsistent.
Fixed a bug in Miramar which could cause players to become stuck in a confined space.
Fixed a bug in Vikendi which caused players become stuck in stones.
Source Official PUBG on mobile