Fortnite: Ancient Ship Here you will find the 3 parts
"Ancient Ship" is a new challenge in Fortnite. TheGameRoof tells you where to find the three parts and install them in the ship. We show all localities on the map and in the game. In this guide we want to tell you all about the secret challenge.
The spaceship can be found northeast of Craggy Cliffs, on a small island. As soon as you approach the spaceship, the first step is already completed – Ancient Ship found. Now you have to find and use three parts of the ship:
Heat Shield
Battery Pack
Thruster
These parts are near and are easy to find: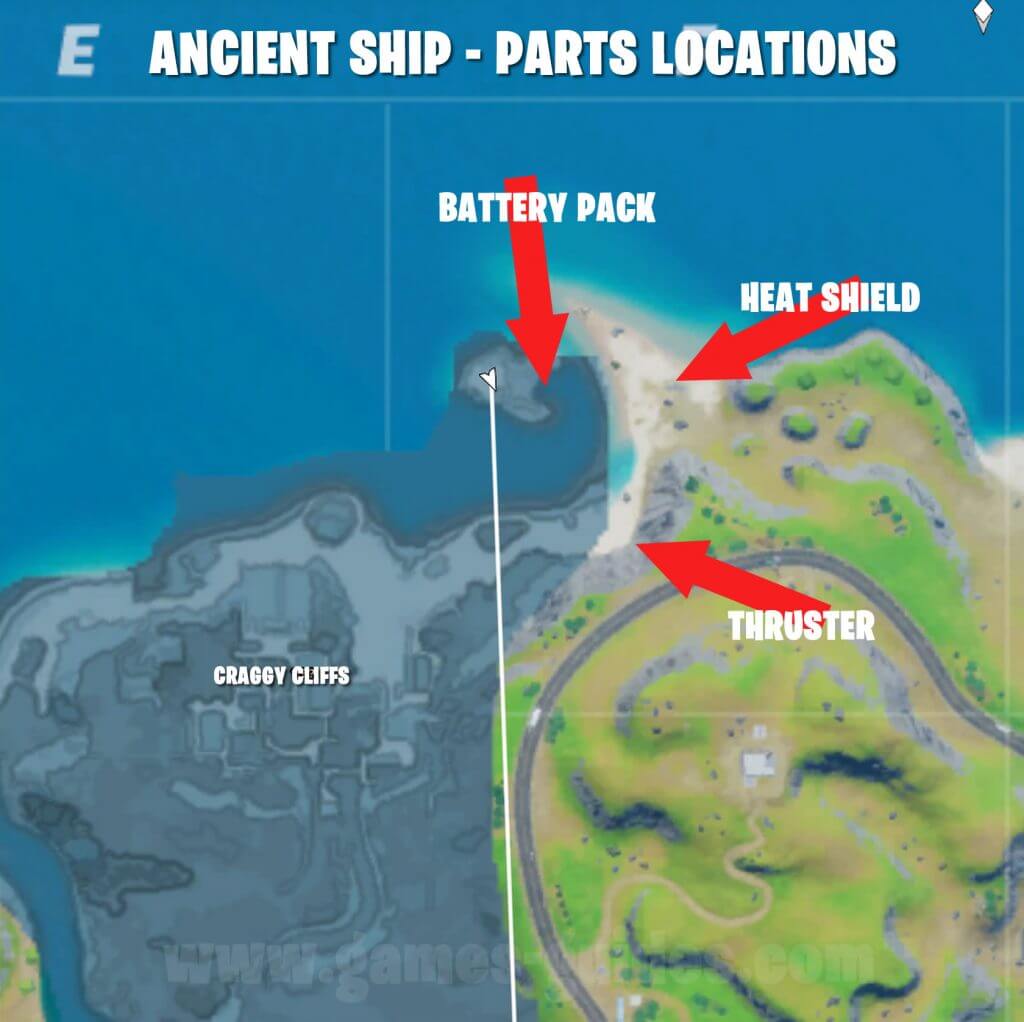 Spaceship Battery Pack Location
a few meters east of the spaceship, you will find a large stone. Destroy the stone and take the battery that is underwater.
Spaceship Heat Shield Location
You can find the heat shield further east on the mainland. It's on a flat rock.
Here you can find the heat shield: The location of the heat shield is also somewhat hidden. The sign is located on a rock formation on the eastern beach, away from the island.
Grab it and go to the spaceship. Below the place where you installed the battery, you will find the place for the third part.
Spaceship Thruster Location
The last part can be found south of the spaceship on the mainland. You can see it from afar; it is a bright green object in the middle of the rock wall.
If you should be killed in the launch sequence, you must initiate the spaceship and start the launch sequence again in the next round.
Good to collect EXP
What does it do? You will receive 14,000 experience points three times in this challenge.
If you collect all 3 parts, you will be rewarded with 14,000 EXP
If you install all 3 parts, there will be another 14,000 EXP for you
If you start the spaceship, you will receive 25,000 EXP