Fortnite Event: Batman Anniversary
The Fortnite Batman anniversary event celebrating 80 years of the Caped Crusader is live. During the past few days, several sites across the web have been preparing for the Dark Knight's anniversary celebration, and this Fortnite event could be one of the biggest celebrations since Epic Store offered six free Batman games in its store. Now, Fortnite players will have to save Gotham City and help the Crusader with Cloak.
"A Rift Zone has brought Gotham City to Fortnite. Of course, it wouldn't be Gotham City if villainy didn't come along with it. This POI lets you be the hero the citizens of Gotham City need by giving you your own Batman cape and the power of Glider Redeploy!"
FORTNITE X BATMAN ANNOUNCE TRAILER
As the official launch announces, a family rift led Gotham City and its villains to the Fortnite universe. Like the previous crossovers, this not only means playing on a thematic map, but this limited-time event also features cosmetics and the artistic style of the game changes slightly to match that of the Dark Knight … well, darkness, but cold darkness at that moment. The event also brings several weapons and items with Batman themes, such as Batman Grapnel Gun, Explosive Batarang, the Glider, and many others, all summarized in the official Fortnite V10.31 patch notes.
The operations director of DC Comics and his co-editor, Mr. Jim Lee, are well known to comic book fans and readers around the world. Jim and DC participated in the project naturally, and this is what he said about Batman's 80th anniversary and the Fortnite event.
"It's the 80th anniversary of the Dark Knight, and we wanted to do something very special for fans around the world for Batman Day." I can't imagine anything bigger than letting legions of Fortnite players take the hood and enter the world of Gotham City through Tilted Towers! Epic Games has truly surpassed themselves by bringing the world of Batman to Battle Royale!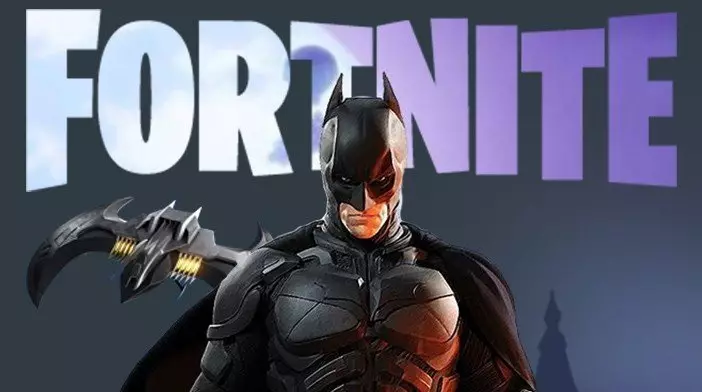 As many the fans no doubt know, The Batman was created by Bob Kane and Bill Finger and his first appearance was in 1939 in Detective Comics # 27. Over the years, the character has evolved a lot along with all his villains, and It has happened to many video games.
However, this Fortnite Batman Anniversary event may very well be the first time the Caped Crusader presents itself with that style, in a limited-time online gaming event, so enjoy it while boys and girls last.