Fortnite, season 3, week 9, challenges, guide, tips, missions, leak
Season 3 of Fortnite is finally available, after several months of waiting! As in every season, challenges are available for everyone, allowing them to earn EXP, in particular, to be able to advance in the battle pass. We invite you to discover the week's challenges below, which have already been leaked on Twitter.
Find here all the challenges for the ninth week of this season 3 of Fortnite. These challenges should be available Thursday, August 13 at 3 p.m., and guides for each complicated challenge will be released, help you complete them quickly. All you have to do is click on the name of the challenge of your choice to access our guide!
Find the complete list of challenges for week 9, season 3 of Fortnite.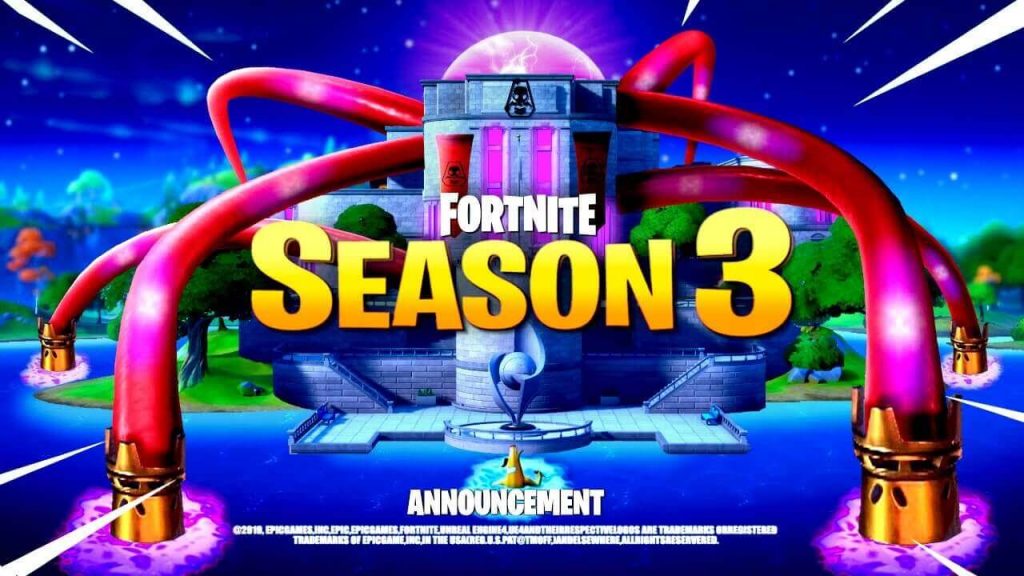 Fortnite Season 3, Week 9 challenges
Click on the name of your choice's challenge, if it is in blue, to access its guide.
Search chests in Pleasant Park (/ 7)
Successfully kill Flotilla (/ 3)
Putting gas in a vehicle at Catty Corner (/ 1)
Rekindle Campfires at Cod Camp (/ 3)
Collect metal at Hydro 16 (/ 200)
Eliminate Acolytes or Marauders (/ 7)
Eliminate Acolytes or Marauders (/ 70)
Search Ammo Boxes in Misty Meadows (/ 7)
Note that the challenges presented here will only award 35,000 experience points each. Many players did not fail to point out that this was quite little compared to previous seasons. Do not hesitate to consult our portal dedicated to Fortnite not to miss any news at the start of season 3!