How to Fix the "Unnatural Orange Tint" ISSUE in Windows 10
The last problem that users report is an audio quality problem, the problem that Microsoft recognizes is a search and start menu error, and the problem that is really being solved is the orange / red dye that some users have been experiencing when using Windows 10 1903.
In an updated version the Windows maker confirms that it has now resolved the issue.
Screenshots and Snips have an unnatural orange tint
Users have reported an orange tint on Screenshots and Snips with the Lenovo Vantage app installed
When creating screenshots or using similar tools (such as Snipping Tool or Snip & Sketch), the resulting images may have an unnatural orange tint. This issue is caused by the Eye Care mode feature of Lenovo Vantage. This issue started on or around September 5, 2019.
Microsoft has recommended seeing Lenovo's support article "Screenshots and clippings have an unnatural orange tint," adding that "a Windows update is not needed for this problem."
Fix Windows 10 orange tint issue
Lenovo suggests to disable Eye Care mode and reset the color temperature in the Lenovo Vantage app. The company added that the solution depends on the version of Lenovo Vantage installed on your PC or Laptop.
follow these steps:
Go to Hardware Settings > Audio/Visual.
Turn off Eye Care Mode.
Click on the Reset button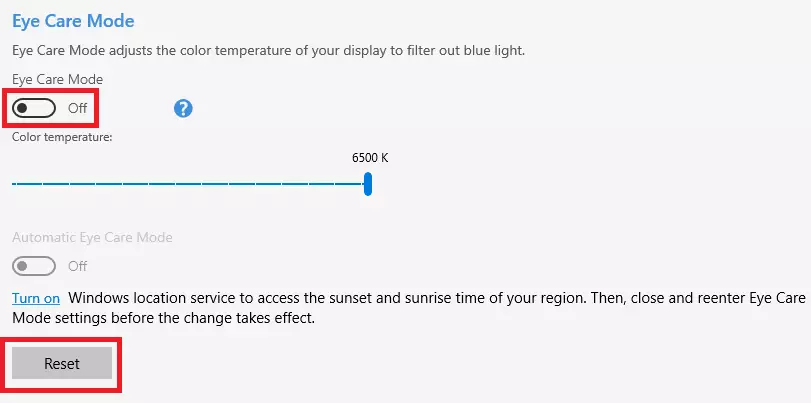 If you are using version 10, then follow these steps:
Go to My Device Settings > Display & Camera.
Click on the Reset button for "Daytime Color Temperature."
Turn off Eye Care Mode.
Finally, uncheck the box for "Schedule eye care mode…"