How to Unlock the exclusive Glow Skin on Fortnite Mobile?
Fortnite offers a new exclusive and free mask for fans that is currently only available to players on mobile devices.
Battle Royale, a free game, is available on multiple platforms and there are also several exclusive masks for players only on those platforms.
The latest Fortnite exclusive mask called GLOW is only available to players on Samsung Galaxy devices, but the good news is that if you have a Galaxy device, it's quite easy to get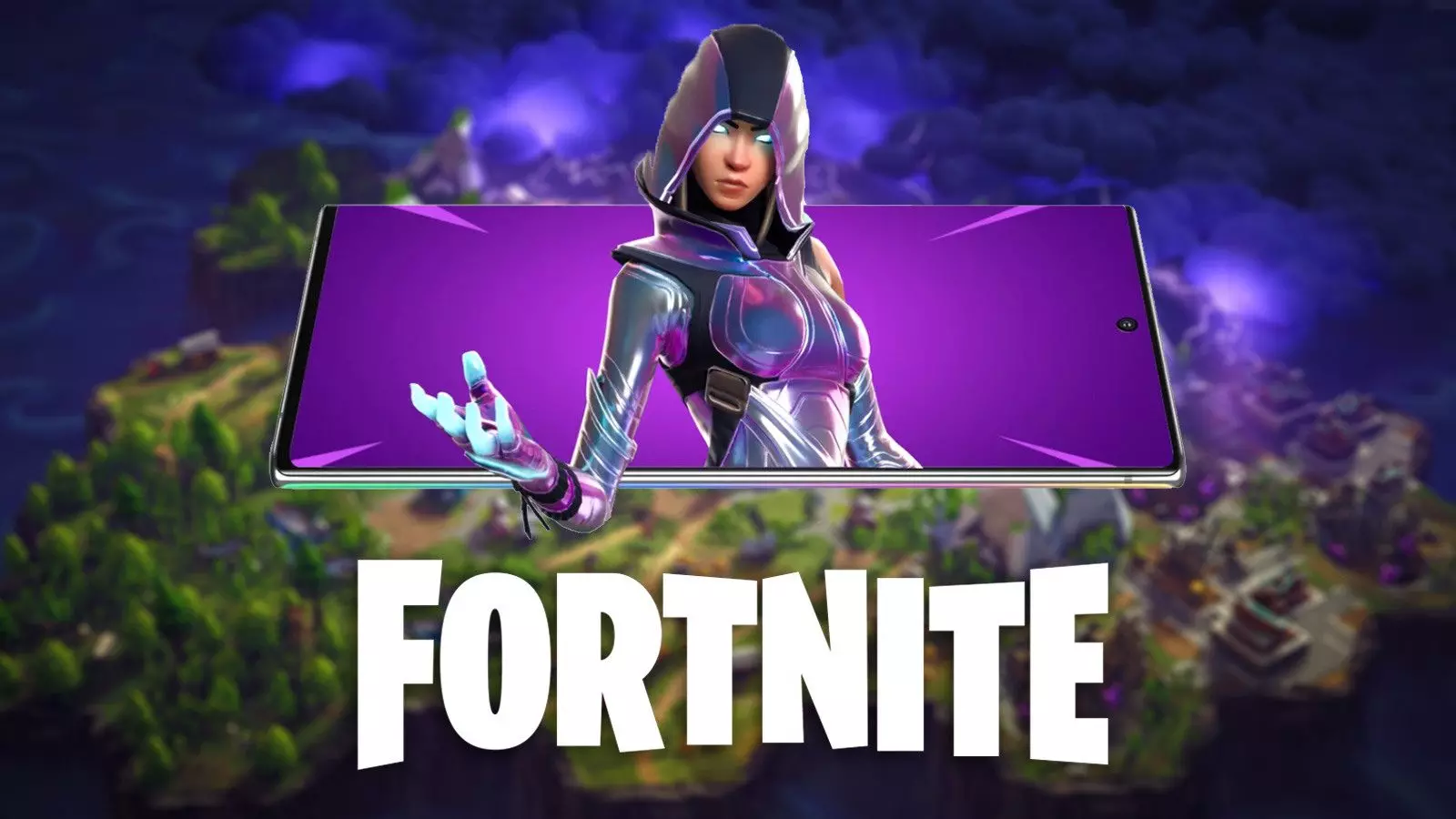 Samsung has released exclusive content for Fortnite Mobile since the popular game Battle Royale debuted on the Galaxy Note 9 last year. The game was even supposed to be exclusive to the Galaxy Note 9 and is still distributed through the Galaxy Store. Earlier this week, Samsung announced the launch of another cosmetic in the game, namely Fortnite Glow skin and the Levitate emoticon. Both items will be exclusive to specific Samsung devices and are now available.
Qualifying devices include Galaxy Note 10, Galaxy Note 9, Galaxy Note 8, Galaxy S10, Galaxy S9, Galaxy S8, Galaxy S7, Galaxy A9, Galaxy A70, A80 A90, and Galaxy Tab S6, Tab S4, and Tab S3. This is how you redeem it in the game.
How TO get the GLOW skin in Fortnite?
Step 1: Start Fortnite and go to the Store tab. Here, you will see the Fortnite Glow mask in Limited Time Offers.
Step 2: make sure the store is set up in Samsung in Settings> Account> Content> Android Store Selection.
Step 3: Once you have selected the mask, you will be asked to register a credit card. Note that this step is critical and that you cannot redeem your mask without one. However, do not worry, your card will not be charged, and you can choose to delete the information later if you wish.
Step 4: Now, you can redeem the outfit and emote for yourself or give it to a friend. If you choose to take it yourself, you can find it in your locker.
The skin can be redeemed on the devices listed above until December 31, 2019. An account can redeem a skin only once and is restricted to one per device. So, no, you will not be able to log in with a second ID and redeem it twice.
Fortnite's newest skins in update v10.40
With the Fortnite v10.40 update life on all platforms, data miners have worked hard to search the game archives to find all the masks, collection tools, and much more in the patch.
But just because new cosmetics have been added to the game, it does not guarantee that they will ever arrive at the store. Some elements added to the title are never released publicly, but you can check the full list of new masks, gliders, and more.
"Bash" is one of the new filtered masks for v10.40. Samsung Fortnite outfit for Galaxy Note9, Galaxy, was removed and the Samsung Fortnite outfit for Galaxy S10, iKONIK, retires on September 26 at 11:59 p.m., so get it while you can