Minecraft Earth Early-Access for iOS started
The new augmented reality game Minecraft Earth brings the popular blocks game into the real world. Now the announced early access has been started.
Minecraft Earth Early-Access for iOS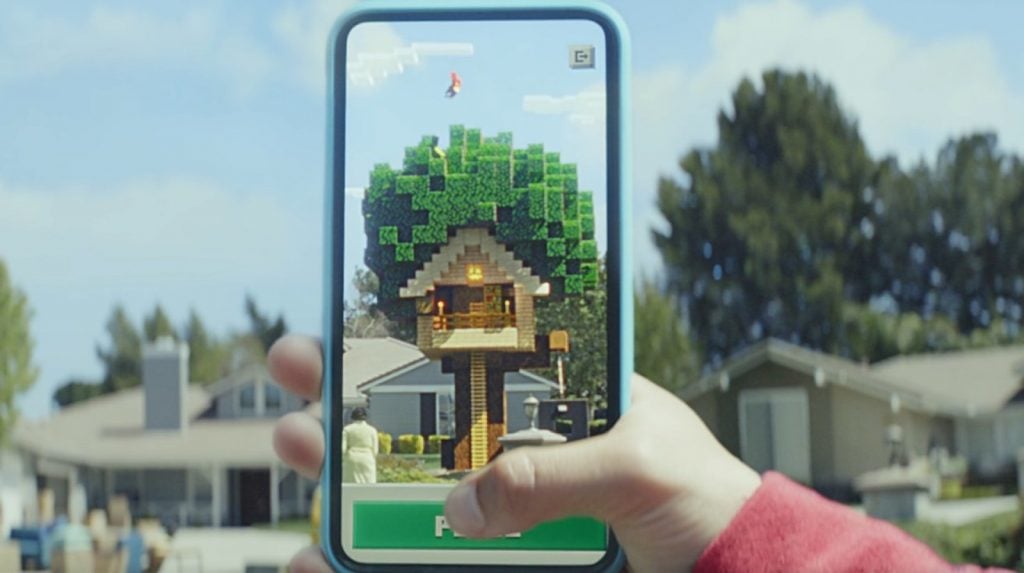 Minecraft fans can look forward to a new version of the peg game – Minecraft Earth. The game will be released on iOS as well as Android in AR version, offering players the chance to experience the world of Minecraft from a whole new perspective. Now Microsoft has announced via Twitter that the launch of the new AR game was started. Accordingly, Minecraft Earth for iOS as early access in New Zealand and Iceland started. According to the company, more countries are expected to follow, but no specific information has been provided.
This is what Minecraft Earth offers ?
The new game from Microsoft is based on the classic Minecraft – just with AR functions. It contains many of the known core functions and can of course be played in the group. Collecting, building and exploring unknown worlds will be entirely possible in augmented reality. The game requires Android 7 and iOS 10 or higher. Microsoft is promoting the new game as follows: "With the Minecraft world you discover our universe in a whole new way thanks to the power of augmented reality. Now you can create, explore and survive like never before ".
Create – Minecraft has always been about creativity – but Minecraft Earth now gives you the chance to scale to new heights. Share your masterpieces and enjoy the creations of other players!
Collect – Minecraft Earth offers many of the creatures you know and love – and a whole lot of new ones. Over time, you get the chance to breed unique variations that populate your builds.
Collaborate – Meet like-minded players to create masterpieces together. Work with friends on a smaller scale before you release your builds into the wild on a grand scale. You can even team up with others for mini adventures!
Explore – Your real-life neighborhood is taking on a whole new dimension with Minecraft Earth. Collect resources, face challenges and share your ingenuity with others. There is a whole new world to discover!
You cannot pre-register for the game on Apple iOS devices.You will need a device that runs iOS 10, since the game depends on Apple's ARKit to run.
The official Minecraft Earth Twitter account has announced that the free augmented reality game will begin to be implemented in selected countries as an early access release in October. Currently, the title is now available in selected cities for those who were able to enter the limited closed beta, but it seems that flood floodgates should open soon for many more people each time the next access version arrives early in the next month. A minimum set of features is still expected for the early access version of Minecraft Earth, with new elements planned for the future, so it seems that the game is still far from over. Unfortunately, we still don't know which countries will participate in the October early access publication, so stay tuned for more news as the situation unfolds.
Minecraft Earth Android pre-registration is live via the Google Play Store.