Outfit7 has today announced the launch of Talking Tom Candy Run, the companies first console release, on Xbox One and Nintendo Switch.
Outfit7, the makers behind the iconic Talking Tom brand that has amassed over 13 billion game downloads in 10 years, is making their first steps into the console market. Xbox One and Nintendo Switch owners now have the chance to experience the first smash hit title from Outfit7 and see why the series has made such an impact!
The game – priced at €9.99, $9.99, and £8.99 on both platforms – can be downloaded from the Nintendo and Xbox digital stores today. Talking Tom Candy Run is also planned for release on Playstation later this year.
Outfit7 unveils its first-ever console release with Talking Tom Candy Run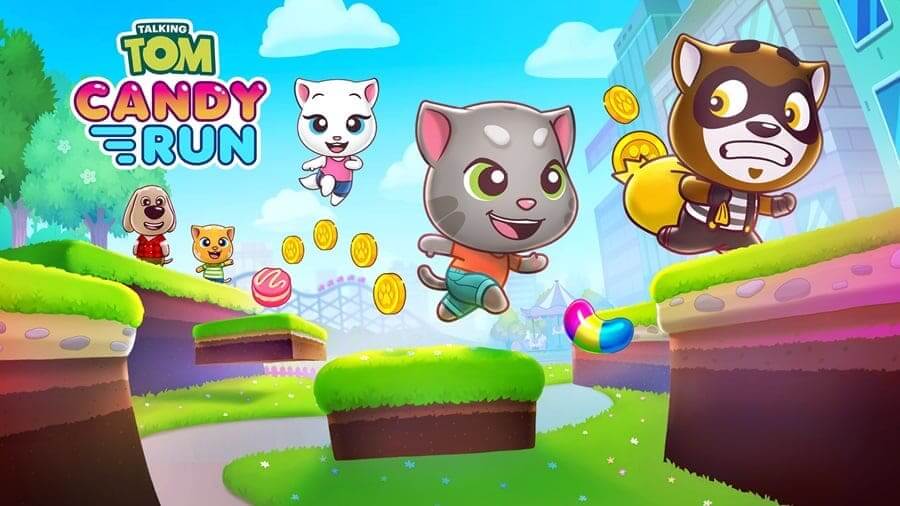 Talking Tom Candy Run has a landscape side-scroller with commands that feel native for a controller. Players are challenged in the game to chase Roy Rakoon through vivid, dynamic locations and get back their stolen candy! The new and improved console release adds some even sweeter features to the already globally successful title, with new level achievements and the introduction of split-screen race mode. Two players can now join together and chase after the robber for double the fun.
"The Talking Tom and Friends games are already loved and enjoyed on mobile devices worldwide, so we're excited to bring the fun to even more players with the debut of Talking Tom Candy Run on Xbox One and Nintendo Switch," said Xinyu Qian, CEO of Outfit7. "From animated video content and the upcoming movie, to theme parks and our groundbreaking new games, we're constantly trying to find new ways to share the spirit of Talking Tom and Friends with the world. We can't wait to see what players make of the game on these new platforms."
GAME TRAILER Talking Tom Candy Run