Rocket League: Heatseeker Mode is Coming Back
Just a few days ago, Psyonix had revealed that Rocket League wants to celebrate its upcoming birthday with some limited time modes, among other things. The Rocket League celebrations are scheduled to start at the end of the month, with new information to follow soon. Hardly anyone expected it to go so quickly until we see Heatseeker again.
The mode that automatically lets the ball fly towards the opposing goal when touched and was first available in April in the game is already returning to Rockt League today. From 6 p.m. our time you can enjoy the mode again – with a decisive change for the last time. In today's version you play 2 against 2! Tonight we will see what dynamics result from the changed number of active players in the match.
The heatseeker mode brings a breath of fresh air to Rocket League. Source: Psyonix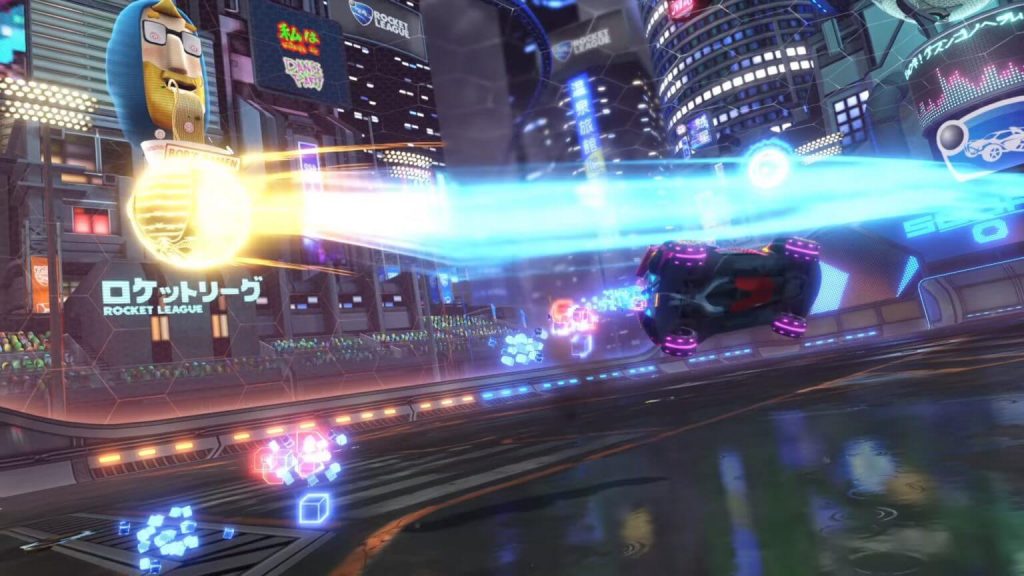 While the new season in Rocket League has started quite a while, most players calmly level their Rocket Pass or continue to practice their patience on the way up in the rankings. But yesterday Thursday Psyonix came around the corner with a little surprise.
As of Thursday, April 16, there will already be a brand new mode in the game that is called "Heatseeker". After a few time-limited modes in the recent past, all of which were already known from previous events, the SSARPBC successor is finally getting a breath of fresh air.display
About the new mode
Heatseeker should be played in 3 against 3 and initially be available for five full days in Rocket League. While you can get started next Thursday from 6 p.m., your opportunity to do so will end the following Monday, April 20, also at 6 p.m. But we come to the actual content that characterizes the new mode.
Each shot the player fires will automatically direct the ball's trajectory towards the opposing goal. Every ball contact is like a guided missile. In addition: With each ball contact made by both teams, the ball becomes faster until it could also compete with the golden snitch at some point. The team that first manages to score a total of seven goals wins the game and, of course, normal experience points, as in any other mode. Anyone who logs in during the new mode will also receive a free "Hypnoteks" player banner.
Rocket League: Heatseeker Fashion Trailer
About Rocket League
Cars and soccer? A combination that can actually not go bad. According to this motto, developer Psyonix has created a title that has 100% internalized the motto "Easy to learn, hard to master". As the successor to the game "Supersonic Acrobatic Rocket-Powered Battle-Cars" (SARPBC), probably the longest game title in the world, Rocket League has made it into the hearts of esports fans.