what's new in Chapter 3 of Fortnite Full Details
Fortnite has entered a new era this week with the arrival of Chapter 3. As with Chapter 2, Epic's Battle Royale has undergone radical changes that can cause player confusion. For that, let's punctuate the main news so that you don't feel (so) lost in this new chapter!
Fortnite: A new chapter, a new island
Fortnite: A new chapter, a new island Season 1 of Chapter 3, entitled Turnaround, literally turns the island of Fortnite upside down. The west region of the island is covered by an icy climate, contemplating areas such as Bosque Gorduroso and the Lumberjack There is Firewood.
If you prefer a warmer climate, you can explore the east and south areas. There you can find Condominium Cânion, the Sanctuary and even the Clarim Diário, iconic newspaper from the Marvel universe.
Fortnite New items, Fortnite Characters, mechanics and more
Epic has prepared a number of new items that change the way you play Fortnite. While new weapons have arrived to increase the range of options at the time of combat, such as Guard Assault Rifle, MK-7 Assault Rifle, Attack Rifle, among others. The main new feature in your arsenal is the tents. Look for a Tent, drop it to the ground to set it up, and enter it to heal. The tents allow the player to store up to three items that can be used in future matches.
On December 11th, Spider-Man's Web Launchers will arrive. You'll be able to use them to jump from buildings to buildings, like the webhead itself.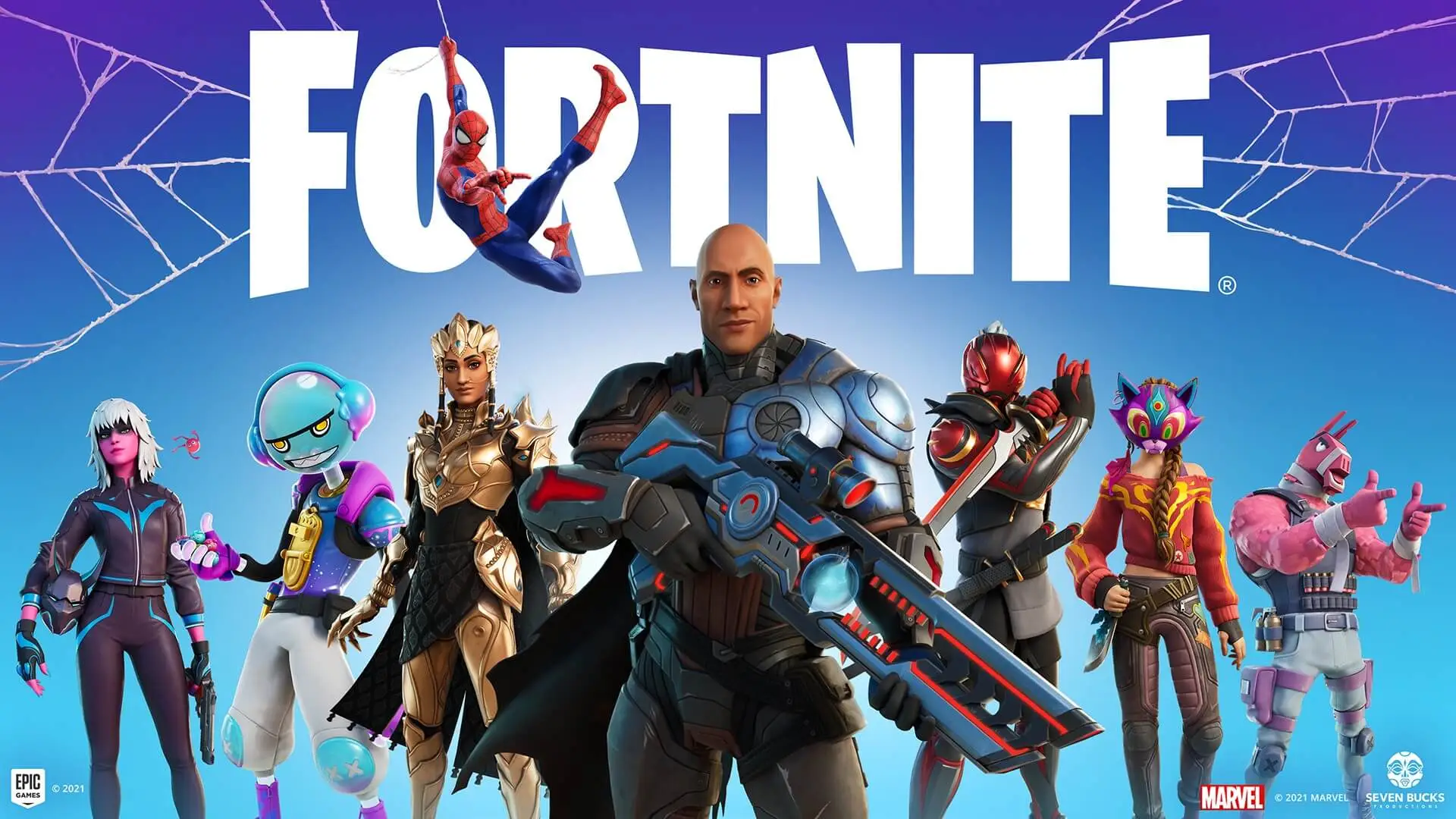 Speaking of Spider-Man, the iconic Marvel character is on this season's battle pass, along with other distinguished guests. This is the case of the leader of the legendary "Seven": the Foundation, played by none other than Dwayne Johnson, the Rock.
There are also new mechanics in its gameplay. Sliding manoeuvres allow you to increase your speed and avoid being hit by your opponents. Did you end up getting hit and going into a stunned state? You can crawl faster until you reach your squad, open doors, chests and organize your inventory!
But the mechanics aren't just about your character's new actions. Weather events and wild animals hit the island to make matches even more unpredictable. imagine what damage a storm can cause in the middle of a game? And a mysterious creature that inhabits the Isle of Fortnite. Who will be able to discover your whereabouts?
Last but not least, the Crown of Victory ! An honour that can only be achieved depending on your place in the match. If you conquer it, you will be able to show it during the start of the next match. But beware, using it will make you a more targeted target by players. If you manage to keep your crown, you'll be rewarded with bonus EXP during the match and granted a unique gesture, which displays the total number of Crowned Royale Wins you've achieved during the Season!
Fortnite Chapter 3 could be the perfect opportunity for those who haven't yet ventured into Epic Games' Battle Royale, or veterans who haven't played for a while. It will be possible to closely monitor the island's defrosting, which promises to reveal many new things.