Destiny 2: Xur today – location & offer on April 03.04.
A visit from Xur is on the program again this Friday, April 3rd, in Destiny 2. But where is the pasta face hiding? Here you can find out everything about Xur's location and inventory this weekend.
A quiet week in Destiny 2 is slowly coming to an end. However, it is surprising that Guardians have found that a once ridiculously weak ex-weapon in Season 10 is now a real boss killer.
And in Season 10 there may be more surprises waiting for the players. Because according to various leaks, the guardians still expect three secret events in the current season.
Also, the Trials of Osiris start again today, where Bungie also wants to tackle three big problems that cause frustration.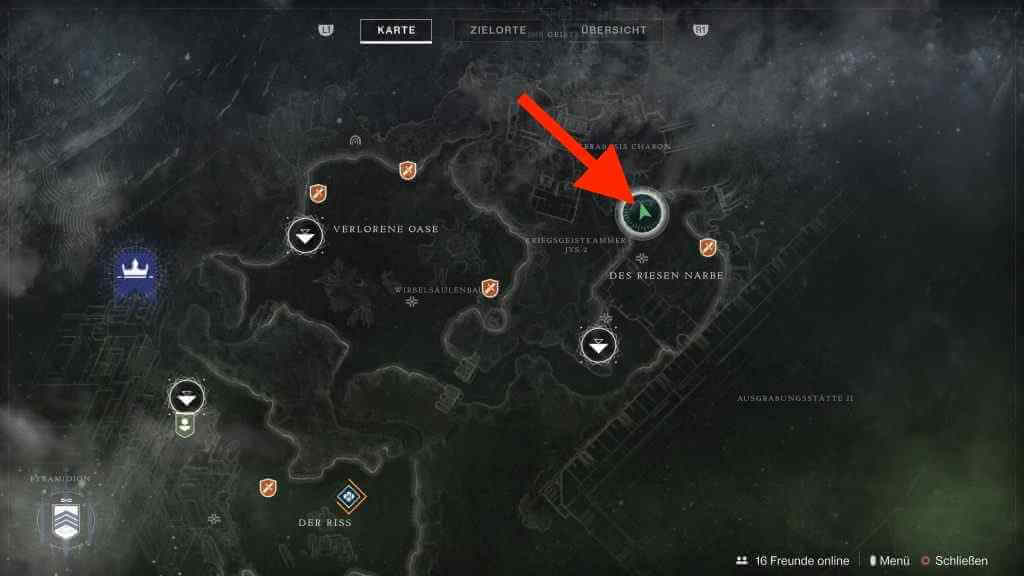 But first, we look forward to Xur and his inventory.
All information on Xur on April 3, 2020 – PS4, PC, Xbox One, Google Stadia
What does Xur have to offer?
Will Xur bring the Guardians a rare weapon this weekend? And what equipment does he have in his luggage?
We look forward to his visit and looking forward to his inventory.
When does Xur appear?
This is the Xur time: Starting today, Xur will only appear again at 7:00 p.m. for a while. He chooses a planet and sells his exotic items there until the next Weekly Reset on April 7th.
Xur's Position: This weekend, Xur sells his items on Io in the "The Giant's Scar" area.
Xurs inventory from April 3rd to April 7th – An overview of all exotic products
Weapon: Hard Light – Automatic Rifle for 29 Legendary Fragments
Titan: hand-tight – gauntlets for 23 legendary fragments
Mobility: +6
Resilience: +14
Recovery: +6
Discipline: +12
Intellect: +2
Strength: +12
Total: 52
Hunter: Orpheus Rigg – leg protection for 23 legendary fragments
Mobility: +12
Resilience: +6
Recovery: +6
Discipline: +6
Intellect: +12
Strength: +6
Total: 48
Warlock: controversial hold – gauntlets for 23 legendary fragments
Mobility: +6
Resilience: +6
Recovery: +12
Discipline: +12
Intellect: +6
Strength: +6
Total: 48
Exotic Engram for 97 legendary fragments
Five of the swords, the free twilight strike challenge card
Invitation of the nine for nine legendary fragments, if not yet completed
Reed More: Destiny 2: Hotfix 2.7.0.2 Update Patch fixes problems
This week you can find Xur on Io, in the Giant's Scar. Here's what he has for sale:
Hard Light – Exotic autorifle
Orpheus Rig – Exotic Hunter Boots
Stronghold – Exotic Titan Gauntlets
Contraverse Hold – Exotic Warlock Gauntlets
Undying Hatred of Carole – Joe Exotic
Trials of Osiris from April 3rd. – 07.04.
Which card is active?
For the current tests of Osiris it goes to the moon. The card is "The Kettle".
When do the trials run? Today, April 3rd it starts at 7:00 p.m. Then you have until 07.04. Time to take part in the trials.